English challenges and competitions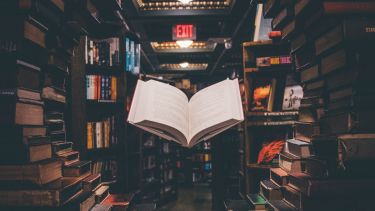 Off
The resources on this page are designed to help GCSE and A-Level students of English Literature and English Literature. 

The first three resources – on reading poetry, poetic form, and reading Shakespeare – cover some of the 'core skills' that lie at the heart of literary studies: at GCSE, A-Level, and university. They are aimed at Y10s and Y11s, but are equally relevant to (and have been 'road-tested on') Y12s.

The focus on skills and approaches means that these resources are not specific to any exam board and can be applied to different texts.

The fourth resource – an introduction to the sounds of language – provides a taster for students interested in English language.
 
Also check out our competition for Y12s.
Contemporary Literature Challenge
Download:
Contemporary Literature Challenge 
The Theatre Challenge
Download:
The School of English Y11/12 Prize
Download:
The School of English Y11/12 Prize
English Prize 2021: cover sheet
Download:
English Prize 2020: cover sheet
---
Make sure to check out the resources we have created for Y10 and Y12. The material provided can support your English studies now, during the physical closure of schools, but it is also intended to be something to which you can return as you continue to prepare for your exams.
Resources for Secondary Schools
---
Do explore the resources we've put together for our offer-holders in Y13. Whilst these do introduce the modules our students will be studying in their first year, they also provide information, ideas, and skills that will be applicable to literary and linguistic study wherever you go.