English Language and Linguistics reading suggestions
Below are some suggestions about how you might begin to prepare for your English Language and Linguistics degree. We don't expect you to attempt to do even half of everything listed here: take time to relax and recharge over the summer so you arrive ready to make the most of your time with us.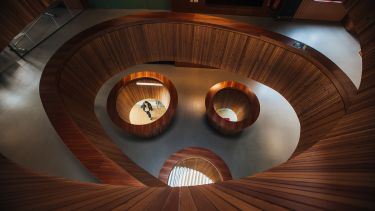 Off
In the first year of your degree, you will study some of the basic building blocks of language (its sounds and structures) and how it changes over time and place, in your core modules. All the textbooks for the modules are either available via the university library as eBooks, or relevant sections are made available via Blackboard.
---
In the first semester, you will study some of the basic building blocks of language (its sounds and structures) and you will have the option of learning about how language changes over time and place.
Here are the set texts we will be using for the compulsory English Language modules:
Autumn Semester:
ELL112 Sounds of English
Carr, P. (2020). English Phonetics and Phonology: An Introduction (3rd ed.). Wiley Blackwell.
(This book is available via the University Library as an eBook.)
ELL113 Structures of English
Sportiche, D., Koopman, H., & Stabler, E. (2013). An introduction to syntactic analysis and theory. Wiley Blackwell.
Spring Semester:
Finally, yet importantly, in Semester 2 of your first year, you will take a compulsory module that brings the study of language and literature together. EGH102 Exploring Literary Language covers linguistic techniques for analysing texts – the kind of thing you might have done at A-level but more advanced. The set text for that module is:
Simpson, Paul (2004) Stylistics: A Resource Book for Students. London: Routledge [ISBN: 0415281059]
You may also choose to study additional English Language modules, each with their own set texts:
ELL110 Varieties of English
Beal, Joan (2010) An Introduction to Regional Englishes. Edinburgh: Edinburgh University Press. [ISBN: 0748621172]
ELL114 History of English
van Gelderen, Elly (2014) A History of the English Language, Revised edition. Amsterdam/Philadelphia: John Benjamins Publishing Company.
(Make sure to get the revised edition!)
---
If you get through the basic reading recommended above, you might want ideas to take you further. If so, here they are! In the language components of the course, you will often hear people talking about 'linguistics', the technical study of how languages work. For many of you, this may be the first time you have studied linguistics, especially if you didn't take English Language at A level, so the summer before you arrive is an ideal time to explore what linguistics is about. The following books are designed to provide an introductory overview of linguistics and have been written by some of the leading figures in the field.
These books will not be assigned as obligatory set texts for your modules, so you shouldn't rush out and buy them all. However, if you can get hold of at least some of them, we are confident they will provide an accessible and enjoyable insight into the kinds of things you will study as part of a degree that includes language and linguistics. We have indicated below each one what we think it has to offer.
Beal, Joan (2006) Language and Region. London: Routledge
This provides a very accessible guide to the study of variation in British Englishes (it's aimed at A level students) and provides a gentle introduction to topics covered in the module ELL110 Varieties of English.
Crystal, D (2008) A Dictionary of Linguistics and Phonetics, 5th Edition. London:Blackwell
This is a very general, but very comprehensive overview of contemporary linguistics. It is useful as a reference book to look up unfamiliar concepts or areas of study, as well as a guide to further reading. It is richly illustrated and written in a very accessible and engaging style by one of the UK's most famous linguists. Highly recommended.
Fromkin, Victoria., Rodman, Robert., & Hyams, Nina. (2013). An introduction to language (10th Edition). Cengage Learning.
This is a great overview of linguistics with chapters on all areas that you'll study at Level 1 and beyond. You'll find it very useful as supplementary reading for ELL112 Sounds of English and ELL113 Structures of English in your first year, and then find it gives you a useful overview of other topics you'll study in more advanced modules in Level 2 and 3.
Harley, Trevor A. (2010). Talking the Talk: Language, Psychology and Science. Hove & New York: Psychology Press.
This provides a lively and accessible overview of some of the key topics in linguistics, covering the uniqueness of human language, its structure, acquisition, geographical and social variation, patterns of everyday usage, and its place in contemporary social debates.
Yule, G. (2010) The Study of Language, 4th Edition. London: Routledge
Now in its fourth edition, this popular introductory text offers a very accessible overview of key topics in linguistics. It covers the origins of language and the distinctiveness of human versus animal communication. It provides a very digestible yet detailed introduction to the sounds of language – how they are produced and how they form meaning. It provides a similar overview of key aspects of grammar and word meaning, as well as the way speakers make use of context to create and interpret meaning. The book also provides a solid introduction to sociolinguistics (the study of language variation and change). Highly-recommended introductory text!