Seven reasons to study linguistics at Sheffield
From our expert tuition on a wide range of modules to an active student community in a vibrant, friendly city, we list our seven favourite reasons to study linguistics here in Sheffield.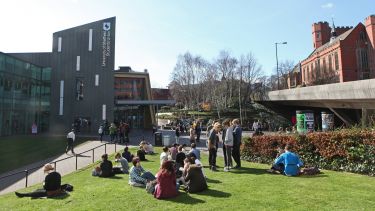 Off
HumLab
The HumLab is equipped with state-of-the-art technology, such as an eye-tracker and a skin-response tracker, allowing you to really break the boundaries of your linguistic research.
---
Research-led teaching
We think it's important to create a mutually-beneficial relationship in our classes. We want you engaged in our research, but we particularly want you engaged with the research of our staff and challenging what you're being taught. That's research-led teaching.
---
Intimate and in-depth discussion
Our class sizes are large enough for you to meet a variety of new people, but still small enough for you to get into detailed conversations about every aspect of the topic you're looking into.
---
Sheffield Students' Union
Our student's union has won the award for being the best in the UK by various different bodies for about 15 years in a row. With over 300 clubs and societies for you to get involved in, as well as an in-house cinema, club nights, restaurants, bars, cafés, advice centres and much more, is it any wonder that it just keeps on winning?
---
It's relevant to everyday life
Whether you're having discussions with your friends about accents and dialects or looking at more in-depth research regarding second language acquisition, you know that what you're studying has direct application to the things you hear and see every day.
---
Our module choice is diverse
The first year of our BA English Language and Linguistics gives an introduction to a whole range of different linguistic approaches to studying language, giving a sense of the breadth and depth of the discipline, covered through core modules. This then expands in your second and third years to become completely free choice, allowing you to specialise in your own areas of interest.
---
The city
Everybody here is so enthusiastic about simply living, working, and even just existing in the city of Sheffield, that it creates a vibrant welcoming atmosphere, perfect for studying in. We're part and parcel of the city - there really isn't anywhere quite like Sheffield in terms of our community.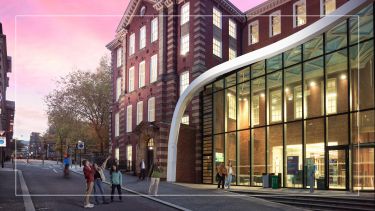 Visit us
Discover what sets Sheffield apart at our undergraduate open days on the Saturday 21 October or Saturday 18 November.