Dr Elias Nkiaka
Leverhulume Early Career Research Fellow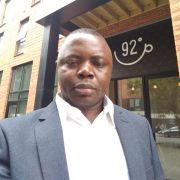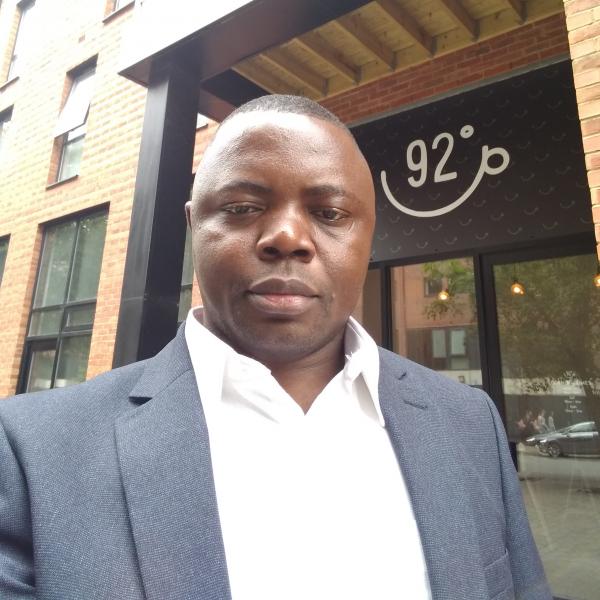 e.nkiaka@sheffield.ac.uk
Geography and Planning Building
Full contact details
Dr Elias Nkiaka
Department of Geography
Geography and Planning Building
Winter Street
Sheffield
S3 7ND

Profile

Elias hold a BSc in civil engineering from the University of Douala-Cameroon (2003) with additional specialisation as a building and construction teacher, a master's degree in water resources engineering (distinction) from Katholieke Universiteit Leuven and Vrije Universiteit Brussels, Belgium (2010) and a PhD in hydrology and water resources management from the University of Leeds, UK (2018). Elias is a multiple award winning scholar and was awarded the VLIR scholarship to study for his master degree in Belgium (2008 - 2010), a Commonwealth Scholarship for his PhD in the UK (2014 - 2018) and his current research is funded by the Leverhulme Trust Early Career Fellowship (2020 - 2023).

During his PhD Elias supervised a master student thesis titled "Application of SWAT model in the Anambra River basin, Nigeria". Elias was a visiting scientist (August – October 2017) at the Department of Natural Sciences, Stellenbosch University, South Africa working on a Global Environment Facility (GEF) funded project; spatial planning for protected areas in response to climate change (SPARC).

Elias has previously taught building and construction in technical colleges in Cameroon (2004 – 2008) before proceeding for further studies abroad. After completing his studies in Belgium, Elias returned to Cameroon and worked part time as an Assistant Lecturer (2011 – 2013) at the Faculty of Agronomy and Agricultural Sciences, University of Dschang, Cameroon. He has experience teaching diverse group of students at both secondary and tertiary levels.

Elias has published extensively in different peer reviewed journals and is a widely cited scientist. Elias was recently commissioned by the World Bank to write a report on the impact of natural climate variability and short term climate change on the Kenya Livestock Insurance Program (KLIP).
Research interests

I conduct research in the areas of water security, water-energy-food-environment nexus, groundwater – surface water interactions, hydrological modelling, environmental flows, climate information services for society, pro-environmental behaviour and citizen science.
Publications

Journal articles

Other

Preprints
Teaching interests

I have a diverse range of teaching experience spanning GIS and Remote Sensing, Hydrology, Climate Services and International Development.
Teaching activities

I currently contribute to the module GEO412.