About the Sheffield Centre for International and European Law
In an increasingly globalised world, law and legal issues often have a dimension that is not confined by national boundaries.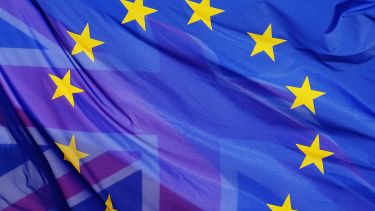 The Sheffield Centre for International and European Law is actively involved in the dissemination of research, forging research links with other national and international academic institutions, research centres and think-tanks and in working with governments, international institutions and NGOs.
Welcome to the Sheffield Centre for International and European Law (SCIEL) web pages, which we hope will provide an informative window to our teaching, research and public engagement activities.
The study of International and European Law has been central to the Sheffield Law School. Previous holders of the International Law Chair were Professor J. G. Merrills  and Professor Nigel White and previous holders of the EU Law Chair were Professor Josephine Steiner.
Our vision is to foster deep connections between scholarship and teaching and to be at the forefront of public debates through our research and public engagement in areas such as international and regional human rights law, armed conflict, refugee law, European health law, citizenship, regionalism, international and European constitutional law and theory, dispute resolution, international organisations, economic law, cyber security.
Professor Nicholas Tsagourias, International Law Chair and Director of SCIEL
Research Activities and Public Engagement
We are a community of scholars who have a shared interest in International and European Law. Together we discuss our research, our teaching and the ever changing world events that have an impact on our research and society. We share our research with the wider academic community, policy makers and the general public through our publications, consultancy and events.
PhD Research Degrees and the SCIEL PGR Community
Our research degree students are active members of our research centre. They are the bright minds that we are nurturing to be leading scholars in International and European Law. SCIEL provide a forum for discussion, mentoring and coaching and a training ground for academic life.
A world top-100 university
We're a world top-100 university renowned for the excellence, impact and distinctiveness of our research-led learning and teaching.