Research in the Centre focuses on the international and European aspects of legal issues.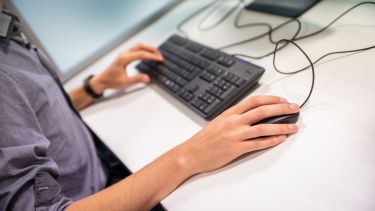 Our research also draws on the School's strengths in many forms of International, European and Comparative Law to consider the wider implications of current problems and the function of law in a globalised world.
International and European Law Projects
Sheffield Centre for for International and European Law (SCIEL) encourages collaborative research projects within its membership, and also inter-disciplinary and inter-institutional projects with other disciplines and other universities and organisations. At SCIEL we welcome proposals for joint research projects from other universities.
---
Human Rights Forum 
The Forum is the hub for all Human Rights related research at the School of Law. The forum host workshops, seminars and other activities that bring together human rights researchers from the School of Law, other departments and different universities.
---
Working Paper Series
The Working Paper Series was established by the Sheffield Centre for International and European Law (SCIEL) in order to promote the wide range of research undertaken by academic members of SCIEL, doctoral students and visiting staff.
This series does not adopt a particular style. The papers are published electronically and made available in the public domain to facilitate new debates and discussions within the field of European and International law research.
For any queries about the series or about submission of papers please contact the Editor in Chief and the Managing Editor.
Copyright and all rights therein are retained by the author(s).
General Editor: Professor Nicholas Tsagourias
Editor in Chief: Daniel Franchini
Managing Editor: Fiona Davies
Papers 
Tsagourias, N., 'Electoral Cyber Interference, Self-Determination and the Principle of Non-Intervention in Cyberspace', 2019
A world top-100 university
We're a world top-100 university renowned for the excellence, impact and distinctiveness of our research-led learning and teaching.