International and European Law Projects
At the Sheffield Centre for International and European Law we welcome proposals for joint research projects from other universities.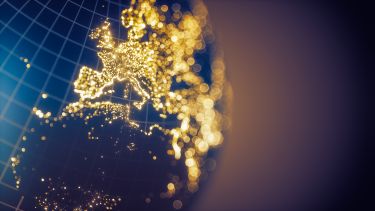 Sheffield Centre for International and European Law (SCIEL) encourages collaborative research projects within its membership, and also inter-disciplinary and inter-institutional projects with other disciplines and other universities and organisations.
 Project Archive 
Doing Law Beyond the State

Doing Law Beyond the State: Research Methodologies in Comparative, EU and Public and Private International Law

What is it we "do" as lawyers, when we are looking at law 'beyond the state'? Interest in the theoretical foundations of, and disciplinary methods within EU, comparative and international legal scholarship (both public and private) is on the rise. Practitioners and academics alike are pausing to think more about what it is that they take for granted, and what they might be able to do with law if they challenged what was taken as given within their respective (sub-)disciplines.

PRIVWAR

PRIVWAR (FP7)

Launched in January 2008, the project was concluded in August 2011. The project assessed the impact of the increasing use of private military companies and security companies on situations of armed conflict. It examined the regulatory framework at national, European and international levels, with a view to ensuring improved complience with international humanitarian law and human rights. The project was a collaborative research project carried out by a consortium of seven European partners.

Autonomy of International Organisations

Completed in April 2011 this research project aimed to engage with the idea of international organisations as autonomous entities, both in terms of control and influence over their membership and as independent actors in the international legal system.

Global Justice and Sustainable Development

Global Justice and Sustainable Development Conference

This two-day conference considered the role of international law in the achievement of global justice. Hosted by SCIEL it was held on 26 - 27th August 2009 here in association with International Law Association (ILA) The conference was also partially funded by the Modern Law Review.

Legal Research Methodologies

Legal Research Methodologies in European Union and International Law

This was an AHRC funded collaborative doctoral training project aimed at enhancing the methodological understandings and capabilities of PhD students and enabling students to present their work and develop this networks with a wide range of scholars. This project led to a publication that is now available.
A world top-100 university
We're a world top-100 university renowned for the excellence, impact and distinctiveness of our research-led learning and teaching.