Dr Elisa Müller-Adams
School of Languages and Cultures
Honorary Research Associate in German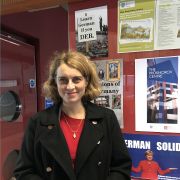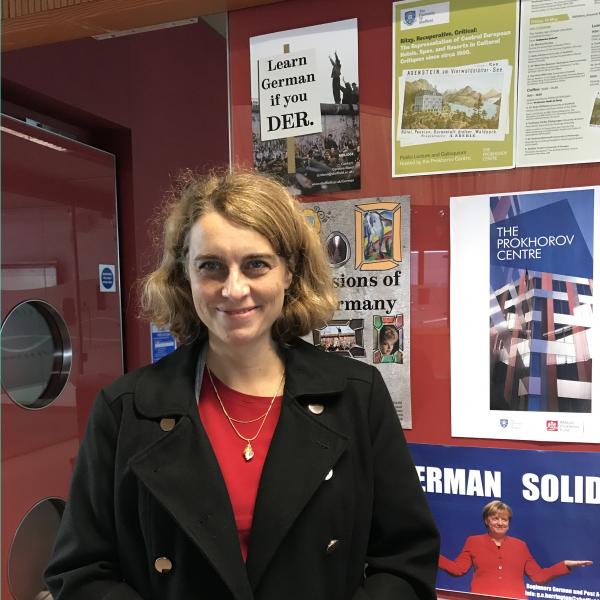 e.mueller-adams@sheffield.ac.uk
Jessop West
Full contact details
Dr Elisa Müller-Adams
School of Languages and Cultures
Jessop West
1 Upper Hanover Street
Sheffield
S3 7RA

Profile

I have been working at the Department of Germanic Studies since September 2001, first as a DAAD-Lektorin and now as an Hon. Research Associate and Tutor. I lecture on German literature, politics and culture and teach language courses at all levels.

I come from Saarbrücken, capital of the Saarland, a region where the countries France, Luxemburg and Germany meet. There I studied at the University of the Saarland for a Magister Artium in German Literature, English Philology and Comparative Studies of Literature. In the course of my studies, I also spent a year in Ireland, studying at University College, Dublin.

After graduating with an MA thesis on the literary motif of mermaids in German literature, I obtained a scholarship from the Saarländische Landesgraduiertenförderung to study for a PhD in German literature. My doctoral thesis looked at the work of the nineteenth century writer Caroline de la Motte Fouqué and the conditions of women writers in the early Restoration period. Before I came to Sheffield I worked as research assistant at the department of regional studies of the Saarland.
Research interests

My research interests lie in the literature of the late 18th and the 19th century, with a focus on women´s writing and in the new generation of contemporary female authors (the so-called 'Fräuleinwunder' in German literature).