Creating chemicals for some of the world's biggest brands
MChem Chemistry with a Year in Industry
Sarah works at Croda, a speciality chemicals company that produces ingredients to go into products used by people every day, such as cosmetics, medicines and lubricants.
What did you enjoy most about your degree?
I really enjoyed applying the theory from lectures and tutorials within the lab, where you could physically see reactions happening. Although it was sometimes stressful, it was always rewarding to finish a long day in the lab, leaving with the spectra of something you made.
In all honesty, doing a chemistry degree was pretty hardcore, but it was incredibly satisfying when you would grasp a complex concept or solve a tricky tutorial problem. In addition to this, I thoroughly enjoyed the first-year lecture series, Chemistry in the World Around Us, as it showed what we were learning had real-life applications in industry and our daily lives.
What are you doing now and how did you get into that role?
I currently work for Croda, who are a speciality chemicals company. Croda create make and sell speciality chemicals that are used by some of the biggest, most successful brands in the world. Their ingredients go into products used by people every day. Some examples of these are cosmetics, medicines, and lubricants.
I joined Croda on their technical graduate scheme. The graduate scheme gives you the opportunity to spend nine months in three different placements around the business including both commercial and technical roles. This was perfect for me as I wasn't sure what kind of role to go into after graduating. In addition to this, by being on the graduate programme you have access to additional training and support.
I had done a year in industry which I had really enjoyed, so was fairly set on working in industry, but I was keen to find a role where I would be able to use the technical chemistry knowledge I had gained during my degree. So, during my last year, I applied to a range of grad schemes at large chemical companies. After considering the offers I received, the Croda grad scheme seemed to be the best fit for me.
How has your degree helped you in your career?
I would not have been able to get this role without my degree! The skills that I gained during it have been invaluable. Not only did I gained technical knowledge which I use working for a chemical company but also, I acquired many transferable skills which help with day-to-day in industry. As well as this, I did a year in industry, which helped prepare me for my current role with things like: communication in a large organisation, commercial vs technical constraints and organisational skills.
What kind of skills from your course do you use in your role?
I use the technical chemical knowledge I gained at university on a daily basis, as I am currently based in Croda's UK synthesis team, making new molecules for target applications. This involves working in the lab, where I am glad of the experience I gained in the lab during my undergraduate degree. I could not do this role without those skills.
Further to this, I also draw upon the time management skills I picked up a uni, where you have to juggle a social life, lectures, lab reports and tutorials, all of which are particularly full on when you do chemistry.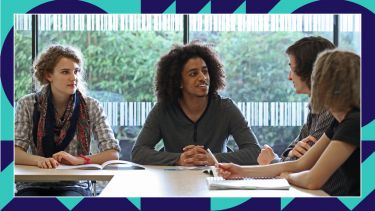 Open days
Find a home for your ambition. A Russell Group University. Discover what's possible at our next undergraduate open day.