In sub-saharan Africa there are more people without electricity today than there were in 2000. Thousands of people in the UK can't afford to heat their homes in the winter. And millions of people around the world don't have access to energy.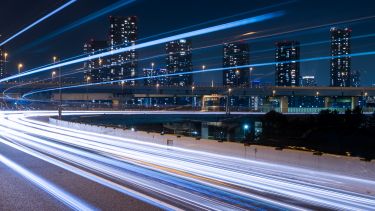 Off
Energy, in all its forms, is a vital commodity for societies and economies to function properly but the world is experiencing a geographical and technological shift in energy consumption patterns. The global need for energy is growing at a time when the risks and challenges of climate change are increasing. Economies are gradually demanding more and more energy as their populations grow and technologies advance. Energy security will only be achieved when everyone has access at an affordable price. To do this we need low-carbon solutions to the world's biggest energy challenges.
We're launching the Energy Institute at the University of Sheffield to power our vision for an affordable and clean energy future that is safe, secure and sustainable. We have one of the largest energy research teams in Europe and together we will drive innovation across the entire energy sector, to find solutions to the world's energy challenges.
Professor Mohammed Pourkashanian and Professor Lenny Koh, Directors of the Energy Institute believe a balanced energy mix is fundamental to help achieve the UK target of reducing CO2 by 80% by 2050.
"We've aligned our vision with the UN Sustainable Development Goals, Paris Climate Agreement, European Energy Strategy and the UK Industrial Strategy. The Energy Institute at the University of Sheffield combines our cutting-edge energy technology with a world-leading capability in management and social sciences underpinned by a strong foundation in scientific excellence to transform our energy future.
"We'll work with industry leaders across the energy sector and policy makers across the globe to create a resilient and prosperous society, planet and future."
A growing problem
Massive transformations are taking place across the global energy sector. By 2040 it's expected that developing countries will account for 65% of the world's energy consumption. Most of this will come from China and India, countries that rely on carbon-polluting fossil fuels to power their industry. The contribution this will have to climate change could be catastrophic, contributing to rising carbon emissions and a polluted atmosphere. This rising consumption in the developing world is largely driven by population growth, more people means more energy is needed.
But population expansion isn't the only driving force of energy demand. Energy consumption per person is predicted to rise globally as economic and technological advances mean more opportunities to consume. It's in developed nations where this energy consumption is highest. In the UK our homes, offices and shops account for over 35% of UK greenhouse gas emissions and our cars, vans and buses account for 20%. We're consuming far more energy than is necessary and at current rates, it won't be long before we run out.
While elevated usage and geographical shifts in energy consumption take place we are heading into a period of uncertainty. Oil markets are becoming volatile and non-renewable resources are running out. Therefore the types of energy being demanded by society needs to change. Across all regions and fuels, technological advancement, innovation and decisions made by policy makers will determine the energy types we consume and the impact they'll have.
A balanced energy mix is fundamental to help achieve the UK target of reducing CO2 by 80% by 2050.

Professor Mohammed Pourkashanian and Professor Lenny Koh

Directors of the Energy Institute
Building on expertise
We already have a global reputation and an exceptional history of energy research at Sheffield. Energy 2050 - one of the UK's largest energy research centres - is home to over 350 researchers. It's spent the last four years tackling some of the world's biggest energy problems and delivering industry and policy relevant innovation. The focus of Energy 2050 has been energy generation, use and demand, and infrastructure and innovation all of which require fundamental changes to ensure an energy rich future.
But these aspects alone are not enough. Our Energy Institute will bring together Energy 2050, a major engineering focussed research centre, with social sciences. The centre brings the technical solutions but now they're linked with wider social, economic and environmental contexts. Our researchers will be able to use the Universities' facilities across the city designated to our world-renowned centres to come together under the common goal of energy sustainability and security.
To excel we've brought together 300 of the finest experts in energy to form five integral research pillars: Advanced Low Carbon Conventional Energy Systems; Electrical Energy Storage and Applications; Safe, Secure and Sustainable Nuclear Energy; Wind Power; Energy Sustainability, Resource Efficiency and a Circular Economy.
Our researchers have a long history of conducting energy research, with expertise across the entire energy spectrum, including energy storage, carbon capture, utilisation and storage, nuclear, wind, solar, biofuels and conventional power. We have the ability to work across all levels of energy research, from laboratory studies to commercially viable solutions.
Powerful partnerships
Our well-established industrial partnerships will be instrumental in our mission. Already they're enabling us to make breakthroughs in areas such as nuclear and renewable energy. Our Sheffield-Siemens Wind Power Centre is the first of its kind in the UK. It's dedicated to developing the most reliable, innovative and efficient wind turbine generators that will be at the forefront of onshore and offshore wind power systems. Partnerships like this one will be essential for us to remain world-leaders in producing efficient wind turbine technology.
Our Nuclear Advanced Manufacturing Research Centre (NAMRC) is a collaboration of academic and industrial partners from across the nuclear supply chain from production to nuclear waste disposal. Our research is already making definitive contributions to the UK's nuclear waste management strategy. We've encouraged the adoption of thermal treatment technologies for radioactive waste and improved the efficiency of waste treatment.
By maintaining these partnerships we'll be able to change the face of the energy sector and transform how renewables are used to contribute to our energy supply.
The Energy Institute has a clear, bold vision. We want to develop a clean energy future that is safe, secure and sustainable. It will require us to draw on expertise both from our exceptional academics and from industrial partners whilst using world-class facilities. At the University of Sheffield we've spent years building our reputation as an institution of pioneering research and we're already leading the way in energy research.
We're ready to power the world.
Partner with us
We work with businesses to develop practical low carbon solutions for the energy industry.