We have an international profile and a strong record of research in wind energy, generator design and industrial collaboration.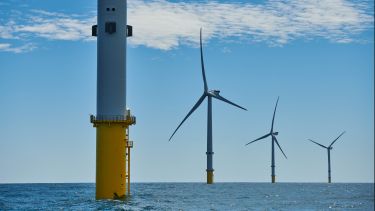 Our research aims to improve the operation, reliability and performance of wind turbines which could lead to lower cost electricity generation. Our wind power research centre is aligned with Siemens Gamesa and is the only industrially-led design facility for wind generators in the UK.
Why is it important?
The UK is committed to producing 20% of our energy from renewable sources by 2020s.

We are already the world's biggest generator of electricity from offshore wind – at 3.8GW we produce more than the rest of the world combined.

Technological developments – such as new designs for bigger wind turbines – could further drive down the costs of offshore wind and increase deployment.
Our expertise and activities
We host Siemens Gamesa – developing reliable, innovative and efficient wind turbines.

Working with Ricardo, we are combining our unique sensor technology with our experience and understanding of friction and wear problems to improve the reliability of wind turbine gearboxes.

Our work with Vestas has seen improvements in the performance of their wind turbine control systems.
Detailed research areas
Technology, architecture and design of onshore and offshore wind turbine generators.

Generator design to maximise power conversion.

Wind turbine design and blade aerodynamics modelling.

Wind resources prediction for turbines in urban and built environments.

Wind turbine wakes and wind farm power output prediction.

Construction of wind turbines and field testing.
---
Contact
Get in touch to find out more: energyinstitute@sheffield.ac.uk
Partner with us
We work with businesses to develop practical low carbon solutions for the energy industry.