Electrical energy storage
Our research strives to increase the flexibility and reliability of our energy infrastructure by maximising storage capabilities for electrical energy.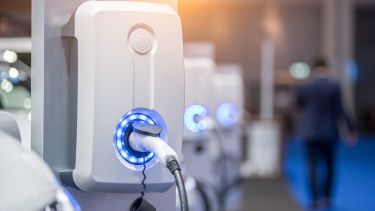 Off
The key to a modern, secure energy infrastructure is the ability to clearly separate energy generation from use. When the sun is shining, for example, we might produce more energy from solar panels than we need but on cloudy days we might not be able to meet demand.
With improved energy storage technology we can store surplus energy when production is higher than we need and use it to to top up supply when energy generation from renewables is lower than demand.
Because of this, energy storage can support grid balancing, energy security, and facilitate greater access to electricity generation from renewable sources, lowering costs and reducing our carbon footprint.
We are committed to furthering high quality research in the field of energy storage, covering fundamental work on the materials required by novel energy storage technologies, through to the applied research into the optimal approach to the control of energy storage within the grid environment, and the public perceptions and interactions within the new technologies.
Our expertise and activities
Our world-class battery research and testing facilities range from cell level to pack level, capable of handling new and established battery chemistry.

We have over 200 channels of battery cell cycling capability, including electrochemical impedance spectroscopy (EiS) facilities integrated within the cell testers.

We operate one of the UK's biggest batteries – a 2MW lithium titanate battery with capability to test second use electric car batteries.

We lead the UK's only national training centre for energy storage PhD training.
Detailed research areas
New nano materials development, battery chemistry, Swagelok and button cell production.

Button and pouch cell production, fundamental battery processes chemistry and materials.

State of health/charge monitoring, battery chemistry, heat and mass transfer.

Standard techniques and large scale battery testing and thermal imaging.

Hydrogen and Fuel Cells.

Static and mobile electrochemical storage applications, including advanced state of charge (SoC) and state of health (SoH) monitoring and estimation on battery packs.

Construction of advanced battery management systems.

EV power train research and design, including the operation of second life EV battery packs within grid support applications.
---
Contact
Get in touch to find out more: energyinstitute@sheffield.ac.uk
Partner with us
We work with businesses to develop practical low carbon solutions for the energy industry.