Nuclear power generates electricity without producing greenhouse gases. Our research ensures this can be done safely, securely and sustainably.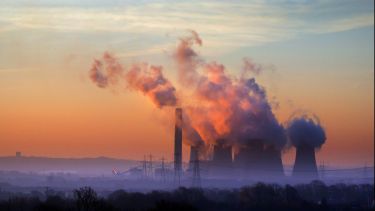 At the University of Sheffield we mix academic innovation with industry expertise to help UK manufacturers seize the opportunities of new investment in nuclear power and other innovative energy technologies.
We play a key role in the continuing development of the UK nuclear sector. Developing advanced manufacturing processes for nuclear applications and embedding them in the supply chain is vital to increasing UK manufacturing productivity and reducing risk in the nuclear programme. Our research aims to help UK manufacturers compete globally, increasing high-value jobs, export orders and GDP for the benefit of all.
Why is it important?
Nuclear power generates clean electricity without producing carbon dioxide and other greenhouse gases.

Another advantage is that it is steady and reliable, complementing generation from renewable sources.

The UK government has forecast that up to 16GW of the UK's electricity supply could come from nuclear energy.
Our expertise and activities
Detailed research areas
Innovative materials to handle radioactive nuclear waste.

Waste volume minimisation using advanced fabrication technologies, low temperature routes to immobilisation and novel glass/ceramic compositions.

Development of concrete for nuclear reactors.

Eco-efficient and low-CO2 cements for infrastructure applications, including geopolymer cements.

Deep borehole disposal of radioactive material.

Seismic hazard assessment, soil-structure interaction and structural optimisation.

Separations and the chemical engineering processes of the nuclear fuel cycle as well as the interaction of ionizing radiation with these processes.
---
Contact
Get in touch to find out more: energyinstitute@sheffield.ac.uk
Partner with us
We work with businesses to develop practical low carbon solutions for the energy industry.