Energy Innovation Centre
The Energy Innovation Centre, launched by the University of Sheffield Energy Institute, offers partners from industry direct access to some of the University's world class research facilities through a tiered membership scheme.
Energy Innovation Centre: a national energy net-zero infrastructure accelerator
The Energy Innovation Centre (EIC) scheme offers partners from industry access to the University of Sheffield's national pilot-scale laboratories and infrastructure operated by the Energy Institute. These facilities conduct research in renewable energy, sustainable aviation fuels, hydrogen, zero-carbon fuels, bioenergy, circular economy/supply chain, and CCUS sciences.
The discoveries and solutions produced by the EIC address tomorrow's energy challenges via rigorous, science-based analysis, combined with information gained from large-scale facilities, to identify the fastest pathway to a low carbon energy transition.
By jointly partnering with stakeholders, the EIC will harness the power and expertise of Energy Institute academics, as well as state-of-the-art technology, to scale up clean energy deployment and investment. EIC industrial members support the EIC in developing and implementing innovation strategies which set mission-oriented research and innovation priorities and create a successful collaboration that supports the net-zero energy transition. 
Find out more about the facilities involved, the Translational Energy Research Centre and  Sustainable Aviation Fuels Innovation Centre, below.
Who can join the EIC?
Membership to the scheme enables industrial partners to carry out innovative R&D projects with some of the largest and most exciting equipment in Europe. The capabilities of both centres cover a huge range of net-zero and low-carbon energy technologies. 
The membership scheme is open to industrial partners of any size, from SMEs to multinational corporations. 
Industrial partners who become members will have access to a platform to prove, test, develop and optimise new technology and ideas, and up-scale and develop technology on a cost-effective basis before investing in commercial-scale testing or production.
As well as access to the use of the facilities, Tier One membership allows partners to become involved with strategic decisions around research activity at board level, and licence to use resulting IP from research projects conducted at either facility.
The membership scheme also includes options to join at Tiers Two and Three, which both grant access to the facility and, at Tier Two level, some representation at board level.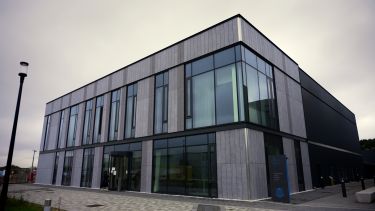 TERC - Translational Energy Research Centre
The Translational Energy Research Centre (TERC) is a unique, national pilot-scale facility for R&D into low- and zero-carbon energy solutions, and is one of the largest and best-equipped facilities of its kind in Europe.
At TERC, industrial and academic partners work with world-class experts to develop and test new low carbon technologies across a range of areas, including: 
Hydrogen
Sustainable aviation fuels
Carbon capture, utilisation and storage
Bioenergy
Renewables
TERC offers a fast-track to turning early stage research into proven, sustainable, low- or zero-carbon products and services that are ready for deployment in the UK and beyond.
With a comprehensive range of equipment and full capability to test, optimise and demonstrate technologies at scale, TERC is built to enable commercially-focused, mission-oriented research and development. 
TERC is home to more than thirty permanent rigs. Some of our key equipment and capabilities include: 
Electrolyser for green hydrogen, plus PEM fuel cells
Next-generational Molten Carbonate Fuel Cell
Grate-fired biomass with WtE and BECCS, plus ORC 
Solvent-based post-combustion CO2 capture plant
Biodiesel engine generator
Whole energy system approach, flexible plug-and-play rigs
Advanced analytical, measurement and modelling capabilities
TERC is funded by the Department for Business, Energy and Industrial Strategy and the European Regional Development Fund.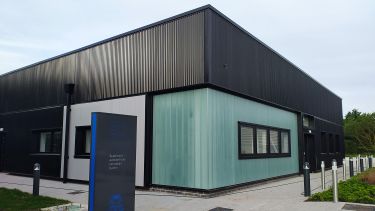 SAF-IC - Sustainable Aviation Fuels Innovation Centre
The Sustainable Aviation Fuels Innovation Centre (SAF-IC) a bespoke research centre for the development and testing of sustainable aviation fuels. SAF-IC is the first centre of its kind in the UK to produce, develop, test, assess and characterise new SAFs in one location.
SAF-IC enables businesses to accelerate the journey to market-readiness for SAFs through its unique equipment, capabilities and its world-class experts. Its in-house academics specialise in fuels and fuel technology, giving valuable input and guidance on a wide range of fuel-related challenges. 
The facility is home to an extensive range of ASTM-approved testing and analytical equipment which has been specially selected to assess sustainable aviation fuels.
Facilities include: 
Aviation fuel characterisation lab covering Tiers 1 and 2 and Tier Alpha 
Small, medium and large-scale aviation fuel thermal degradation testing facilities
SAF thermal oxidative stability & component test rig
Auxiliary Power Unit (APU) testing for SAF, plus APU with hydrogen capabilities
TRL-5 SAF production facility: Fischer-Tropsch plant with Reverse Water Gas Shift (Power-to-Liquid)
Pre-screening methods that can provide feedback and facilitate fuel producer chemical process modelling
The Sustainable Aviation Fuels Innovation Centre is part-funded by the European Regional Development Fund. 
Hydrogen
Through TERC and SAF-IC, as well as through the significant combined research of academics at the Energy Institute, members will be able to access world-leading facilities and expertise for research into the use of hydrogen as an alternative energy source. 
Topics of hydrogen expertise include: 
Hydrogen production and utilisation
Fuel switching to decarbonise heavy industry
Hydrogen fuels for sustainable aviation transport
Nuclear SMRs for hydrogen production
Hydrogen supply chains
Health and safety for hydrogen implementation and us
R&D for hydrogen can be conducted through bespoke pilot-scale testing equipment at TERC, SAF-IC and other facilities at the University of Sheffield, like the NAMRC and AMRC. 
Equipment includes: 
Hydrogen Combustion Research Facility (HCRF)
Hydrogen-powered gas turbine
Multi-parameter fuel cell test station
Pyrolysis and gasification of biomass and agricultural waste for green hydrogen production
APU with hydrogen testing for SAFs 
Find out more about hydrogen research at the Energy Institute
Members
Our members' area is currently under construction. We hope to have this section completed as soon as we can so please continue to check back on this page. 
In the meantime, please contact energyinstitute@sheffield.ac.uk if you're interested in finding out more.