Increasing wind power development and deployment with Siemens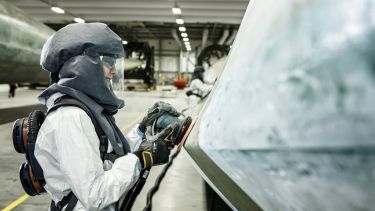 The Sheffield-Siemens Wind Power Research Centre (S2WP), developed in partnership between the Energy Institute and Siemens Gamesa, focuses on developing reliable, innovative and efficient wind turbine generators that will be at the forefront of wind power systems.
Located at the Kroto Innovation Centre at the University of Sheffield, S2WP is the only industrially-led design facility for wind generators in the UK. 
Facilitating innovation
The centre will specialise in providing the overall technology, architecture and design of onshore and offshore wind turbine generators, devices generating electrical energy from wind power, for the global market.
The collaboration includes access to the group's 70 academic and research personnel, as well as the University's state-of-the-art facilities.
World-class partnerships
Christoph Ehlers, Managing Director of Siemens Wind Power UK, said: "Partnerships like this are essential to maintain our leading position in producing more efficient and reliable wind turbine technologies. Our constant dialogue with the University's experts will translate into real world solutions with benefits to both the wind industry and the environment." 
Professor Qiang Zhu, from the Department of Electronic and Electrical Engineering at the University of Sheffield, added: "We are extremely proud of the strong relationship which our world-leading research in the Electrical Machines and Drives Group at the University of Sheffield has led us to develop with Siemens Wind Power. The University is delighted that its Kroto Innovation Centre has been chosen as the location for Siemens' global wind turbine generator research centre."
Supporting renewable energy projects
The expertise at use in this project - and which will be gained as a result of our involvement - means we can advise and deliver on large-scale energy projects. From inception to design to implementation, we have industry-focused skills and expertise to offer any industry partner. 
The University of Sheffield has also collaborated with Siemens through its Advanced Manufacturing Research Centre (AMRC), the Urban Institute, and the INSIGNEO Institute. 
Partner with us
We work with businesses to develop practical low carbon solutions for the energy industry.