At the Energy Institute, we understand the vital link between research and industry application.
We are proud to work in collaboration with businesses ranging from small- and medium-sized enterprises to the world's biggest energy companies to further enhance our translational research and develop practical solutions for the energy industry.
By working together across disciplines we believe we can find novel solutions to the world's biggest energy challenges.
There are many ways that you can work with us, including:
partnership agreements for long term projects that give you access to all of the University's energy related capabilities
consultancy for when you have a specific, short term problem to be resolved
PhD or post-doctoral projects for when you've identified a longer-term opportunity, but don't have the in-house resource
access to specialised testing facilities
design and prototyping that can shorten development times for energy technologies
support for the development of resource sustainable supply chain and overcoming challenges of resource availability
---
Contact
Get in touch to find out more: energyinstitute@sheffield.ac.uk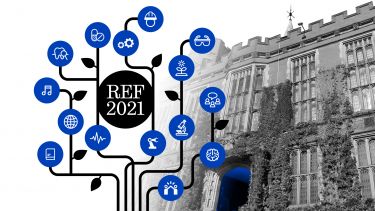 Research Excellence Framework 2021 results
The results demonstrate our research and impact excellence across a broad range of disciplines and confirm that our research is having a significant positive impact on lives across the globe.