International partnerships
At the Energy Institute, we're proud to work globally in collaboration with international universities, businesses and research bodies to further enhance our collective translational research and develop practical solutions for the energy industry that address the world's biggest energy challenges.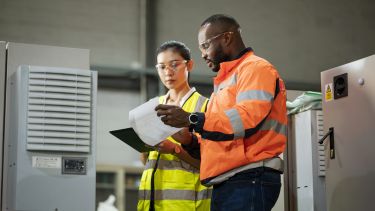 Read more about a selection of our international partnerships below. 
Korea - Korea Institute of Industrial Technology
In partnership with the Korea Institute of Industrial Technology (KITECH), we're designing and modelling renewable energy systems that can sustainably cover the heat and electricity demand of a Korean farm.
The project provides vital information on the feasibility of using a range of renewable energy sources at future energy-autonomous smart farms.
Dr Won Yang at KITECH said: "The University of Sheffield is the most important international partner of KITECH in this field, in the sense that they have been actively working in this field and made creative achievements. We have no doubt that this project would be a wonderful starting point to create applicative solutions for the decarbonisation of the industry as well as the agricultural sector in both countries."
USA - AREC-USA with Pennsylvania State University
Our research partnership with Pennsylvania State University is promoting more sustainable supply chains to meet US policy standards.
The USA branch of the Advanced Research Efficiency Centre (AREC-USA) at Pennsylvania State University promotes collaboration between industry and universities. It offers easy to access platforms that help meet the challenges of sustainability across supply chains.
Professor Lenny Koh, Director of AREC and Head of Communication, Partnership and Internationalisation for the Energy Institute explains "We developed AREC in Sheffield to address some of the world's biggest challenges such as resource scarcity, efficiency and sustainability through our cutting-edge research and innovation bringing transformational change and positive global impact on society, industry and government. We hope that AREC USA will lead to deep and significant USA policy and USA supply chain impact; and global policy and global supply chain impact on energy, environment and economy."
Japan - Kyushu University
We're working with Kyushu University in Japan to develop catalysts for zero-emissions technology in hydrogen fuel cells, which have the potential to be deployed in the automotive and power plant industry.
Through a collaborative travel research grant sponsored by the Royal Society and Japanese Society for the Promotion of Science (JSPS), researchers are developing carbon foam-based catalysts which have demonstrated comparable performance to that of the platinum catalyst.
Work is currently underway to improve the lifetime of developed carbon-based catalysts which will help to make fuel cell systems a more viable alternative to platinum and promote the use of zero-emissions technology.
Canada - Alberta Energy Systems
The University of Sheffield and The University of Alberta have a longstanding relationship through our membership in the Worldwide Universities Network. 
In 2021, we entered into an agreement with the University of Alberta to jointly fund a three-year research seed grant programme. The theme of the first year of the University of Alberta and University of Sheffield Seed Grant Programme is Energy System Resilience, and as such the Energy Institute played a major role in sourcing project ideas for the programme. 
Match-making workshops were led by Professor Sol Brown of the University of Sheffield Energy Institute and Professor Anne Naeth of the Energy Systems Signature Area at the University of Alberta. Two joint projects have been approved and funding will be provided by the Department of Global Engagement. The projects are: 
AI-Enabled Condition Monitoring, Fault Diagnosis, and Resilient Control of Wind Energy Systems (Sheffield PI: Prof Z Q Lang, ACSE) 
Mobilising knowledge for cooperative energy success: Comparative case studies in Alberta and England (Sheffield PI: Dr Robert Marchand, Management School)
---
To begin talking about partnership and project opportunities email the Energy Institute team at energyinstitute@sheffield.ac.uk
Partner with us
We work with businesses to develop practical low carbon solutions for the energy industry.