We are proud of the provision we give to Creative Writing at all levels of study, from BA through MA to PhD.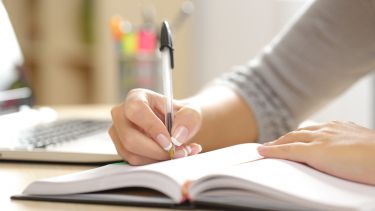 Creative Writing at the University of Sheffield is taught with the emphasis on practical and creative reading of contemporary poetry and fiction, pragmatic and close workshopping of student work, and engagement with the creative communities in Sheffield.
Research in creative writing has a threefold remit: the generating of novels, collections of poetry and short stories which explore specific social, psychological and cultural concerns; engagement with communities of emergent writers and artists in the city of Sheffield and environs; and extension of creative work to include drama, TV, film, community stories, documentary and non-fiction work. Examples include:
Postgraduate teaching and research
Our PhD and MA students are an integral part of our research community. In addition to the School of English research seminars, staff and students also participate in local festivals, community projects and art centres, and funded initiatives which stress creativity and public engagement.
Recent and current PhD topics include:
A project combing a modern crime thriller with an academic analysis of forms of structure common to both film and novel.
A project combining a collection of stories reflecting on violence and the lives of women in Southern Africa with a reading of women writers from Zimbabwe.
A project combining a collection of poems imagining textual spaces, with a critical exploration of the interface between poetry and architecture.
The MA in Creative Writing offers students the opportunity to develop work in fiction, drama and poetry as well as exploring contemporary writing.
Further information about our research can be found on our individual research pages:
A world-class university – a unique student experience
Sheffield is a research university with a global reputation for excellence. We're a member of the Russell Group: one of the 24 leading UK universities for research and teaching.