The School of English at the University of Sheffield has one of the largest concentrations of researchers in literary linguistics in the world.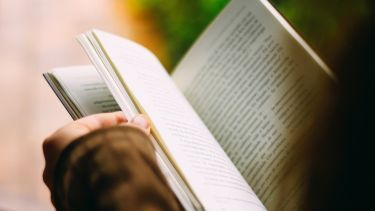 Five full-time permanent members of staff currently dedicate themselves to research at the interface of language and literature. One of the key strengths of such a sizeable team is the diversity of subjects and approaches we cover, from cognitive poetics to the history of literary and linguistic thought, from dialect representation to empirical stylistics.
Our research interests are brought together by our shared focus on style of all kinds - narrative, dramatic, filmic, discursive and poetic. Our team also share common concerns with practical public engagement and members of the literary-linguistics cluster are involved in a range of community-based research activities, involving work with local reading groups, art galleries, museums, schools and arts organisations.
Our vibrant research environment is further nurtured and sustained by the international conferences, workshops and symposia we regularly participate in and host:
We organised the 2008 annual conference of the Poetics and Linguistics Association
The 2011 Dialect in Literature conference built on the successes of our AHRC-funded Dialect in British Fiction project
The Art/Text Symposium in May 2012 brought together artists and academics to look at the role of language in visual arts practice
Postgraduate teaching and research
The School of English has a lively and supportive postgraduate research environment and our literary-linguistics students occupy a central position within this community. They benefit greatly from close working relationships with staff and students within their own research specialism, as well as from their interactions with other subject areas within the School.
We run regular dedicated literary linguistic seminars within the School's research seminar series, as well as give students the opportunity to participate in specialised discussion groups and workshops, such as the Cognitive Poetics Research Group and the Dialectology Reading Group.
Recent and current PhD topics include:
The representation of dialect in South Yorkshire literature
The history of linguistic transcription
Multimodal cognitive poetics
Thou and thee in 18th-century drama
The representation of perception in the novels of Jane Austen
Metaphors of the economic crisis
Invented languages in fictional texts
Cognitive poetics and graphic narrative
The translation of satire into Arabic
We offer taught postgraduate modules via the Literary Linguistics Pathway in the MA in English Literature.
Students following this pathway take our interdisciplinary modules as a core component of their literary or linguistic training, allowing them allowing them to integrate literary and linguistic work on a sophisticated level.
Several of our MA modules also provide students with the opportunity to get involved in a range of civic engagement activities and include practical empirical, creative and work experience elements.
Further information about the staff researching in the area of literary linguistics can be found on our individual web pages:
Flagship institutes
The University's four flagship institutes bring together our key strengths to tackle global issues, turning interdisciplinary and translational research into real-world solutions.