Dr Richard Steadman-Jones
Senior University Teacher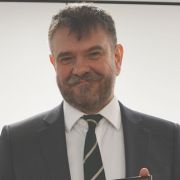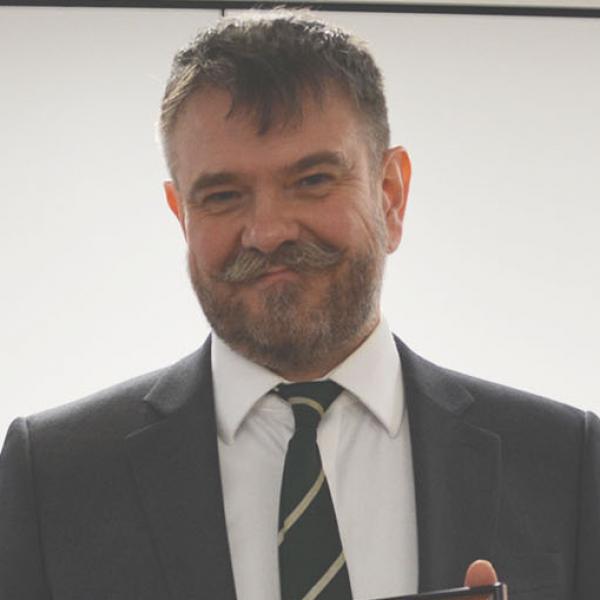 Profile

I am a senior university teacher in the School of English and have published and presented research in a number of different fields: stylistics and the linguistic analysis of text, language and literature in the context of cross-cultural encounters, collaborative research with artists and communities, and critical and creative work on digital media. Although this might seem like a rather diverse set of interests, there are many links between the various projects I've developed and I see my work across these fields as forming a single, integrated body of inquiry all of it focused on some combination of language, textuality, history, and creativity.

I have taught in universities for about twenty-five years and have never lost my enthusiasm for working with students. I teach both critical practices (analysing the language of texts) and creative ones (making imaginative work in digital media). The University of Sheffield has recognised my work with two awards for excellence in learning and teaching, one an 'early career' award (back in 2005) and one for 'sustained excellence' (in 2020). I speak regularly at national and international conferences on topics related to education. And I also undertake leadership roles in learning and teaching within the university. (I am currently Director of Education for the School of English.) 

Since 2019 I've been a 'Senior University Teacher' because, after twenty years of doing equal quantities of research and teaching, I decided to rebalance my work so that I spend a little less of my time on the former and a little more on the latter. For me, research, teaching and creative practice have always been bound together very closely and a lot of my present scholarship is nurtured by the critical and creative work I do with students.
Research interests

My research spans a number of different areas: Stylistics and the Linguistic Analysis of Texts, Language and Literature in the Context of Cross-Cultural Encounters, Collaborative Research with Artists and Communities, and Critical and Creative Work on Digital Media (including interactive narratives, VR, and AI). What connects all this work is an interest in the relationship between language, textuality, and creativity.

My most recent projects include my 2022 book, Collaborative Research in Theory and Practice: The Poetics of Letting Go, which I co-authored with Kate Pahl (from Manchester Metropolitan University) and Lalitha Vasudevan (from Teachers' College Columbia in New York City). The book is published by Bristol University Press and my contributions to it arose out of a series of collaborative projects involving academics, artists, and community groups, all of them funded as part of the AHRC's Connected Communities programme. 

Another recent project is a special issue of the journal Language and History, which I co-edited with my former PhD student, Dr Andrew Ji Ma (from Beijing Normal University-Hong Kong Baptist University, United International College, Zhuhai, China). The special issue appeared in 2022 and it focuses on political conceptualisations of linguistic thought. It includes my own paper, 'Linguistic fieldwork at the end of empire: British officials and American structuralists in Anthony Burgess' Malayan trilogy'.

Finally, I am working on a number of projects relating to digital media and am one of the contributors to the Routledge Handbook on Literature and Artificial Intelligence, which is due to appear in 2024. My contribution focuses on metaphorical ways of representing the experience of reading AI literature, in particular the work of Ranjit Bhatnagar.
Publications

Books

Journal articles

Chapters

Theses / Dissertations
Research group

I have supervised PhD students working on a variety of topics related to my interests. In collaboration with members of the Creative Writing team, I am currently working with two students on creative projects, one focused on representing Black British experience and the other on queer memoir, as well as a third student whose critical work is concerned with spatiality and Black British fiction. In recent years I have also supervised a project on the place of the author in stylistic approaches to literature and a historical inquiry into attempts to reform English spelling. 

I welcome applications from prospective PhD students who are interested in developing projects on the linguistic analysis of texts (including rhetorical and semiotic work), the history of linguistic thought, language as a subject of literature, collaborative work with artists and/or communities, and digital textuality.
Teaching activities

I teach on and/or convene the following modules: EGH202 History of Persuasion, EGH207 Writing The Real, EGH328 Experiments in Digital Story-Telling, and the MA module EGH610, Literary Language. I also contribute lectures to a number of other literature modules. 

I have been awarded two University of Sheffield Senate Awards for excellence in Learning and Teaching, one in 2005 (an 'early career' award) and the other in 2020 (for 'sustained excellence').  I have been a Senior Fellow of the Higher Education Academy since 2015.