Methods and Data in Sentencing Research: Quantitative and Qualitative Approaches Conference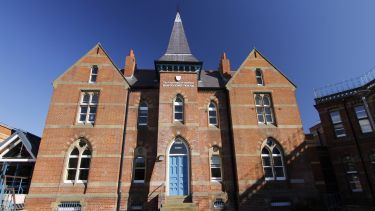 It will be an opportunity to engage in discussions around the role and value of quantitative and qualitative data sources, and an opportunity to explore new innovations in research methods and design in the field of sentencing research.
The organisers invite participants to submit a paper for discussion on the theme of quantitative, qualitative, or mixed empirical approaches to sentencing as a practice, broadly defined. Papers are welcome from any jurisdiction, and from applicants of any level and any affiliation, including doctoral students, independent scholars, and researchers in government institutions or the voluntary and community sector.
To submit a paper, please send a paper title and an abstract (max. 250 words) to d.j.hayes@sheffield.ac.uk by 14th June 2019.
Due to the wide range of methodological, disciplinary, and professional backgrounds we hope to draw together at this event, abstracts and papers should be written in as accessible a manner as possible, without expecting a particular prior level of experience with different research methods or analytical frameworks.
For informal enquiries about proposing an abstract or the conference in general, please email Dr David Hayes at: d.j.hayes@sheffield.ac.uk.
All delegates must register to attend the workshop in advance, whether or not they are presenting a paper. To register, please sign-up at: https://onlineshop.shef.ac.uk/conferences-and-events/faculty-of-social-sciences/law/methods-and-data-in-sentencing-research-quantitative-and-qualitative-approaches by 27th June, 2019.
Travel Bursaries
The Centre for Criminological Research is able to provide limited travel bursaries to assist in getting to Sheffield. The value of funds will depend upon the number of bursary requests made, but we expect to offer a maximum of £100 per award. These bursaries will cover travel only, at the standard rate.
Priority will be given to applicants travelling from overseas (or otherwise over long distances, such as from Scotland and Northern Ireland), applicants who have no other means of supporting their travel costs, and applicants who are currently enrolled as doctoral students.
For more information, and to apply for a bursary, please follow this link: https://docs.google.com/forms/d/e/1FAIpQLSdpFfp3DMrIOmaELrjP39gIVCt1K23kctrr5JDEWelYFcfIkg/viewform?vc=0&c=0&w=1
All applications must be received by 17:00 GMT on Friday, 31st May. You will be contacted with email as soon as possible after this deadline to confirm whether you have been awarded a bursary.
Accommodation
Delegates must arrange and cover the costs of their own accommodation. Please use the following links to review some nearby accommodation that the University of Sheffield recommends to delegates.