The School has a dedicated Employability Hub on site, and employability is embedded in our curriculum. Top graduate employers recruit our graduates, including Ernst and Young, KPMG, Deloitte, Rolls-Royce, Nestlé, and PricewaterhouseCoopers.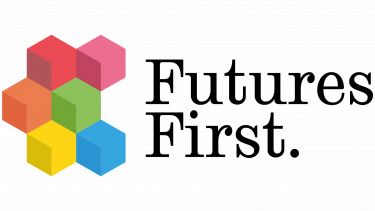 Futures First
Futures First is our employability offer to students. Our students can access career coaching, skills training and special events.
Employability Hub
The Employability Hub is a dedicated space where students can access careers support and coaching, jobs, and attend skills and employer workshops.
The Hub benefits our students throughout their time at university, whether they're seeking student jobs or preparing for their graduate careers. If you can't find what you're looking for – or if you'd rather just talk to someone – pop in and see us at the hub. Our careers support also extends to three years after graduation
Career guidance
Our Careers and Employability Consultants offer one-to-one support. Based in the Employability Hub they can help you see your full potential and know what employers are looking for.
We know that building a career is more than mastering CVs and interviews. A lot depends on your approach to the process, how you see yourself and respond to challenges. That's why we bring in industry experts to offer their insights and develop your skills.
Experience
Most graduates nowadays need some work experience to help them stand out. We help you find opportunities that enhance your education and match your aspirations.
Essentials
Our essential skills workshops are run by our careers consultants and experts from industry and focus on crucial skills like writing a winning CV or succeeding at assessment centres.
Professional
You're part of a new generation who will change the way business is done. We'll teach you the skills, the secrets and the unwritten rules so that you can reinvent them.
Global
We're an international School so there's a global dimension to everything we do. Even if you don't work overseas, you're going to be working with people from all over the globe. Understanding how other cultures do business makes you more employable. And there are lots of opportunities to expand your horizons from international summer schools and overseas internships to studying another language.
Support for international students
Wherever you want to start your career - in the UK, your home country, or elsewhere - we can help you achieve your goals.
Discovery
We bring in a variety of employers and successful alumni to tell you the things only an insider would know about the world of work. Our Discovery events take place year-round and include talks, workshops and drop-ins with industry experts.
Real experience
We help you find opportunities that enhance your education and match your aspirations. For example, on certain courses you may have the opportunity to apply for a company project as part of your degree. If successful, you will have the chance to work with a company on a business issue and make a positive impact in a professional setting. This experience can form the basis of your MSc dissertation which gives you a valuable opportunity to put what you've learned in the classroom into practice.
Top 8 universities targeted by top employers (University of Sheffield)
High Fliers Graduate Market research 2022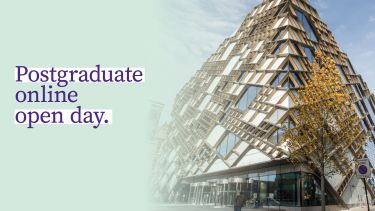 Postgraduate online open day
Book your place at our online open day on Wednesday 26 April to find out more about postgraduate taught study at the University of Sheffield.