Green investment welcome, but "limited"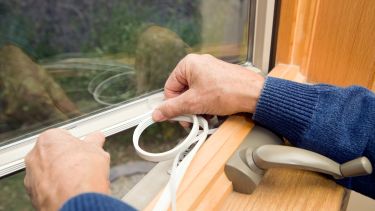 In his latest financial statement, Chancellor Rishi Sunak has pledged billions for green investment, with a view to a 'green recovery' from the COVID-19 pandemic. The £2bn Green Homes Grant allows homeowner and landlords to apply for vouchers to make their homes more energy efficient, creating local jobs in the process. The scheme aims to cut carbon emissions by up to half a megatonne and support more than 100,000 green jobs. 
Although the focus on energy efficiency and decarbonisation is welcomed, there are aspects where the government's pledges fall short. Members of the Energy Institute with expertise in a broad range of areas - from architecture to resource efficiency to supply chain - have shared their thoughts on the areas where the government has and hasn't met vital environmental, social, economic and climate-based requirements. 
Expert comment from:
Professor Darren Robinson, Chair in Architectural and Urban Sciences, School of Architecture
Professor Lenny Koh, Director of the University of Sheffield's Energy Institute
Dr Robert Marchand, Lecturer in Resource Efficiency, Management School
---
I think there is already recognition, particularly in comparison with other countries (eg France, Germany) that this is a drop in the ocean. I don't think there's recognition yet that, given this relatively small amount of money (in comparison to an ill-performing stock of more than 24 million dwellings in England alone) – little more than £100 per dwelling – there has been little thought given as to how this limited funding can and should be spent to achieve the greatest impact in terms of reducing emissions and improving comfort.

"Furthermore, when investments are made to improve housing thermal performance, anticipated energy and carbon savings are not realised, precisely because some of the benefit is taken in improving comfort (the mean indoor temperature in UK dwellings has risen by several degrees since thermal regulations were introduced in the mid-1970s)."

Professor Darren Robinson, Chair in Architectural and Urban Sciences, University of Sheffield School of Architecture
"The Chancellor's announcement of the green scheme to support energy efficiency through home insulation and through local supply chains and grants is very welcome. These were key recommendations from our BIG Energy Upgrade programme, which successfully showcased the benefits with lowered bills, reduced carbon emissions, and improved societal pride, greener procurement and local supply chains.

"In addition and moving ahead, the importance of achieving the net-zero target, accelerated through major implementation of innovation and skills investment in greener energy supply solutions and technologies throughout the life cycle and supply chain are crucial too."

Professor Lenny Koh, Director of the University of Sheffield's Energy Institute
Today's announcement by the Chancellor marks a welcome return to government funded support for retrofitting homes with energy efficiency measures since 2013. Whilst the value of the scheme seems large, the last programme ... spent £2.8 billion and assisted 2.3 million homes. It is vital that this scheme supports those most in need if we are to achieve an equitable, "levelling up". 

"Perhaps the biggest concern from today's announcement is that support is only available to homeowners and landlords, despite 20% of the population living in private rented accommodation … while an additional £50 million has been announced to fund a pilot exploring the right approach to decarbonise social sector housing, … tackling cold homes across the entire housing sector, not just homeowners, needs to be an immediate priority.

"The focus on supporting the creation of local green jobs is welcome. Research by the University of Sheffield's Big Energy Upgrade highlighted many opportunities to localise the benefit of investing in the energy efficiency supply chain. The Green Deal however, reduced the sector's confidence in government projects … the government needs to revisit the individuals and organisations accredited during this scheme and draw upon their expertise to ensure the success of the Green Homes Grant.

"Finally, the government needs to consider how to encourage public engagement with the scheme. Research shows that the general public are keen supporters of improving the energy efficiency of their home, but are often sceptical of "free" schemes. As research by Marchand, Koh and Morris (2015) showed, Green Deal uptake was very low. The climate cannot afford for this scheme to suffer the same fate. Building consumer confidence in the scheme will be vital for success."

Dr Robert Marchand, Lecturer in Resource Efficiency, Sheffield University Management School
Partner with us
We work with businesses to develop practical low carbon solutions for the energy industry.
A world-class university – a unique student experience
Sheffield is a research university with a global reputation for excellence. We're a member of the Russell Group: one of the 24 leading UK universities for research and teaching.