Eighteenth and Nineteenth-Century Research Area
The Eighteenth and Nineteenth-Century Research Group within the School of English at the University of Sheffield is home to a large and dynamic group of staff.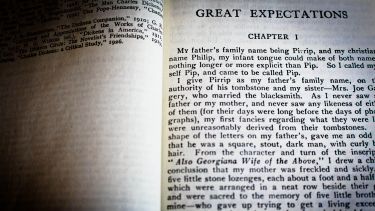 We provide expertise in poetry and prose across the eighteenth and nineteenth centuries, from the satires of Swift and Addison to the decadence of Wilde. We are particularly visible and active in the Romantic Period. We have a burgeoning reputation in Gothic Literature, Scottish Studies, Literary Linguistics, adaptation and animal studies, and undertake world-leading research on key authors including Austen, Burns, Radcliffe, the two Shelleys, Charlotte Smith and Tennyson.
We are committed to interdisciplinary research and pedagogy and work closely with colleagues in other departments, including History, Modern Languages and Music.
We are committed to taking our research outside of the university and are involved in a number of community projects with external partners, including schools, stately homes, cinemas, museums and libraries.
The range of our activities is represented by some of our recent conferences, which include Eighteenth-Century Gothic (2008); The Voice of the People (2008); 'Arthur Henry Hallam (2011)); 'Talking Nonsense' (2011); 'Dialect and Literature' (2011); 'Manuscript and Print in the Eighteenth Century' (2012; co-organised with History) ; and international British Association of Victorian Studies (BAVS) conference 'Victorian Values' (2012); 'Rethinking the Nineteenth Century' (2013); 'Reading Animals' (2014) and 'Ann Radcliffe at 250' (2014).
Recent research projects supported by external funding include 'Dialect in British Fiction 1800-1836', 'Robert Browning'; 'Mary Shelley'; and in collaboration with the National Trust, 'Nostell Priory and the Eighteenth-Century Library'.
Members of this research area also have prominent roles within a number of learned societies.
Andrew Smith is a past President of the International Gothic Association (IGA).
Angela Wright is Co-President of the International Gothic Association (IGA) and the membership secretary and treasurer of the British Association for Romantic Studies (BARS).
John Miller is the general secretary of the Association for the Study of Literature and the Environment – UK and Ireland (ASLE – UKI).
Anna Barton is on the publications board of the Tennyson Society.
Selected staff also engage with various Gothic projects as part of 'Sheffield Gothic'.
Postgraduate teaching and research
Our PhD and MA students are an integral part of our research community. In addition to the School of English research seminars, we have our own Nineteenth-Century Studies research seminar series, which is well-attended by our research students, and supported by an Interdisciplinary Centre for Nineteenth Century Studies.
Those of us who work primarily in the eighteenth century also participate regularly in eighteenth-century interdisciplinary research cluster meetings, at which research students and staff can showcase their research. As a broader cluster working between 1700 and 1900, we also oversee active staff/student reading groups. Our annual staff/student reading weekend is a high point in both our academic and social calendar.
Recent and current PhD topics include:
Mary Elizabeth Braddon in the provincial periodical press
Sensation fiction and science in the periodical press
Edmund Yates
Romantic versions of Shakespeare;
The Supernatural in France, Germany and England during the Romantic period;
Shelley's Legacies?
Joseph Addison and print culture in the Eighteenth Century
The Gothic in Children's Literature
Four-nations Gothic during the Romantic Period
Byron, Shelley, and Keats and the concept of the quest
Gothic Travel Writing
Details of our MA Programmes
You can take modules on the early eighteenth century and the Romantic and Victorian eras, as well as the beginnings of modernism, on our MA in English Literature.
Further information about research between 1700 and 1900 can be found via our individual research pages: