'Friend or foe? – The ambivalent role of the legislator in collective bargaining'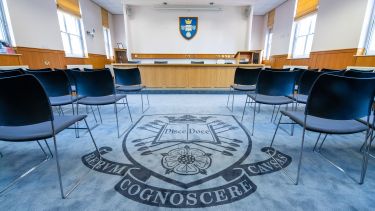 We are pleased to announce that Professor Rüdiger Krause will be delivering 'Friend or foe? – The ambivalent role of the legislator in collective bargaining' at the School of Law, on:
Tuesday 26th November 2019
2.30 - 3.30pm
The event will be taking place in the Students' Union Gallery Space. 
Admission is free and registration is not required. Please see below for a full abstract of Professor Krause's talk.
---
Abstract
Collective bargaining is the most important method to achieve "just and favourable remuneration". But how does a functioning system of collective bargaining come about? Only by trade union strength or does it require active state support? Since more than 60 years German law provides a general legal framework for collective bargaining (an Act on collective agreements and a bulk of case law on industrial action). In recent years the German legislator has intervened two times into this system: In 2015 the Act on Uniformity of Collective Agreements and in 2017 a provision on the prohibition of the use of agency workers as substitution for striking workers came into force. Both Acts were challenged as violating the fundamental right of freedom of association (Article 9 para. 3 of the German Basic Act) which also protects the autonomy of collective bargaining. In 2017 the German Federal Constitutional Court denied the first constitutional complaint with a small limitation (the decision is challenged at the EHRC) whereas the second case is pending. The talk will discuss this new developments in German labour law and tries to formulate an answer on the question whether the German legislator has acted as a friend or a foe of proper collective bargaining.
Rüdiger Krause
Rüdiger Krause is Professor for Civil Law and Labour Law and Director of the Institute for Labour Law at the Faculty of Law of the University of Göttingen (Germany). He has written some 160 publications (books, articles and comments) mainly in the field of German and European Employment and Labour Law. He is the author of the report for the 71. German Lawyers Conference ("Deutscher Juristentag") on the digitization of work (2016) and co-editor of the German Journal "Soziales Recht" (since 2011).
Flagship institutes
The University's four flagship institutes bring together our key strengths to tackle global issues, turning interdisciplinary and translational research into real-world solutions.