The Future of Human Reproduction – a new research project with Lancaster University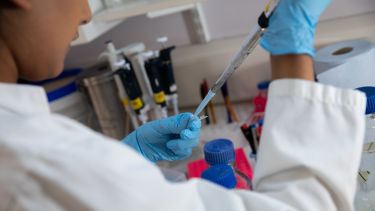 Sara Fovargue, Professor of Law at the School of Law, is working on a £1 million project, alongside a team at Lancaster University, looking at the future of human reproduction, and the challenges and complex issues that will arise as a result of new technologies and scientific developments.
This is an exciting and novel project in which we are seeking to explore and develop new research methods and to both challenge and set research agendas relating to the future of human reproduction.

Sara Fovargue

Professor of Law at the School of Law, University of Sheffield
The team will explore scenarios that will likely be possible within a generation, such as new methods of egg and sperm creation, genome editing, and complete fetus development outside of the human body. These will create further investigations into the cultural, ethical, legal and social questions that will follow as a result, considering the implications of these changes in modes of reproduction and the legal and regulatory reforms that might be required in the future.
Principal Investigator Professor Stephen Wilkinson, Lancaster University, said: "Our aim is ambitious, but we hope at least to make a start on reshaping how bioethics and other areas of the humanities and social sciences do research on novel reproductive technologies, quite possibly with wider implications for the study of science and society."
The programme will start in spring 2022, and will run until summer 2025. The team working on the project, funded by a Wellcome Research Development Award, is made up of internationally-leading academics from Lancaster University. Working alongside Sheffield School of Law's Professor Sara Fovargue, the team, led by Professor of Bioethics, Stephen Wilkinson, is drawn from five different disciplines including Dr Kirsty Dunn, Psychology; Professor Elena Semino, Linguistics; Professor Emmanuel Tsekleves, Design; Professor Sharon Ruston, English Literature; and Dr Nicola Williams, Philosophy.
This interdisciplinary outlook will be useful for combining different approaches to the question of reproduction in the future, including more radical methods such as speculative design. 
Head of Research Environment at Wellcome, Dan O'Connor, said: "The potential advances in reproductive science coming down the track will present big questions for society. We are delighted to support this innovative and interdisciplinary team to investigate conceptual, ethical and social questions surrounding the future of human reproduction."
Flagship institutes
The University's four flagship institutes bring together our key strengths to tackle global issues, turning interdisciplinary and translational research into real-world solutions.