Health Governance after Brexit: Law, Language and Legitimacy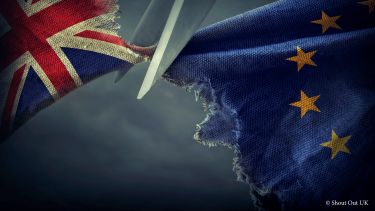 Project start date: February 2019
Project duration: 2 years
Funding awarded by the Economic and Social Research Council
Follow the project on Twitter @brexithealthlaw
---
Project Information
Professor Tamara Hervey, from the University of Sheffield's School of Law, is leading a two-year project with Queen's University Belfast looking at post-Brexit governance in an area that was critical in the referendum debates: health and the NHS. The project is part of the ESRC's Governance after Brexit programme.
The project team is Professor Hervey; Dr Matthew Wood (University of Sheffield's Department of Politics) and Dr Mark Flear (Queen's University Belfast's School of Law); and Dr Ivanka Antova (Queen's University Belfast's School of Law).
Guided by co-producers from the health policy sector, we are analysing the implications for health and the NHS of new post-referendum legal texts as they emerge. We are also gathering views from the public in the North of England and Northern Ireland using 'hit and run' street conversations – a novel form of ethnographic research.
Project Aims
We are comparing the legal language, the elite language used in health contexts, and the language of the public, focusing on metaphors and stories, to uncover the extent to which post-Brexit health governance can be said to be legitimate.
---
Health and the NHS remain critical to public and elite understandings of EU membership and what will be possible outside of the EU. We are studying the unfolding post-Brexit legal settlement to see its impact on health, and what experts and the public think about its meaning and significance.

Professor Tamara Hervey
---
Collaborators
We are working closely with several external collaborators including:
---
News
Authoring the section on health, our team address the health-related challenges faced by the UK now that it has left the European Union. Published January 2020.  
Tamara Hervey, 'Analysis 1 of the Brexit deal: Healthcare entitlements in the EU-UK Trade and Cooperation Agreement', EU Law Analysis, December 2020
Brexit, health & me: Educating young people on the links between politics and healthcare
Our team has been working with Shout Out UK to produce a documentary exploring the perspectives, hopes and expectations for health and the NHS in the aftermath of Brexit.

The documentary is freely accessible on Shout Out UK's learning portal along with helpful resources and a quiz pack. These resources are popular with school teachers and youth leaders, for teaching pupils how democracy and the media works.

The 'Brexit, Health & Me' pack will be provided free to over one thousand schools in the UK to engage students following A Level Politics courses and similar courses in Scotland and Northern Ireland, and for general civic education. The pack is perfect for home learning, which is still the norm for the vast majority of secondary school students at present.
Register for free and access the course here: https://education.shoutoutuk.org/
Shout Out UK trailer
---
Policy analysis/briefings 

Evidence sessions

Tamara Hervey worked as Specialist Adviser to House of Commons Health and Social Care Committee on a Correspondence from Chair to Chair of the European Scrutiny Committee, released 31 March 2020

Tamara Hervey's evidence session at the Joint Committee for Health of the Oireachtas, 6 November 2019

Tamara Hervey's opening statement for the Joint Committee for Health of the Oireachtas, 6 November 2019

Academic outputs 

Hervey, T. & Phillips, A., 'Brexit and Biobanking: GDPR Perspectives', in Slokenberga, S., et al (eds), GDPR and Biobanking: Individual Rights, Public Interest and Research Regulation Across Europe, (Springer, 2021)

Hervey, T., et al, 'How will Brexit affect the healthcare workforce', (2020), British Medical Journal

Hervey, T., Antova, A., Flear, M., Wood, M., et al, 'Health "Brexternalities": The Brexit Effect on Health and Health Care outside the United Kingdom', (2020), Journal of Health Politics, Policy and Law

Hervey, T., et al, 'More Competences than You Knew? The Web of Health Competence for European Union Action in Response to the COVID-19 Outbreak', (2020), European Journal of Risk Regulation

Antova, I., 'Disability Rights During COVID-19: Emergency Law and Guidelines in England', (2020), Medical Law Review 

Schalkwyk, M. C. I., et al,  'Risks to Health and the NHS in the post-Brexit Era', (2020), British Medical Journal

Fahy, N., et al., 'Assessing the Potential Impact on Health of the UK's Future Relationship agreement with the EU: Analysis of the Negotiating Positions', (2020), Health Economics, Policy and Law

Hervey, T., & De Ruijter, A., 'The Dynamic Potential of European Union Health Law', (2020) European Journal of Risk Regulation

Phillips, A. N., et al., 'Brexit and Biobanking: GDPR Perspectives' chapter summary, in Individual Rights, Public Interest and Biobank Research - Article 89 GDPR and European Legal Responses, (Springer, forthcoming 2020)

​Schalkwyk, M. C. I., et al,  'Assessing the Health Effects of a No-deal Brexit, (2019), British Medical Journal

Olivier J. Wouters, Tamara Hervey & Martin McKee, 'Brexit and the European Medicines Agency What Next for the Agency and UK Drug Regulators?', JMA Health Forums, 2019

​Tamara Hervey writes on the findings from our ethnographic fieldwork in Northern Ireland and England, The Conversation, December 2019

McHale, J., et al., 'Health Law and Policy: Devolution and Brexit', (2019), Regional Studies

Flear, M., 'Epistemic Injustice as a Basis for Failure? Health Research Regulation, Technological Risk and the Foundations of Harm and Its Prevention', (2019), European Journal of Risk Regulation

​Fahy, N., et al., 'How Will Brexit Affect Health Services in the UK? An Updated Evaluation', (2019), The Lancet

Mark Flear, 'Implications of "no deal" Brexit for orphan and paediatric medicines', British Medical Journal, July 2019

​Tamara Hervey & John Middleton, 'Health in future UK trade deals', British Medical Journal opinion blog, April 2019

​Flear, M. L., & Mac Sithigh, D. 'Northern Irish Legal Education After Brexit' (2019) The Law Teacher

Flear, M. L., Ruijter, A., & McKee, M., 'Coronavirus shows how UK must act quickly before being shut out of Europe's health protection systems' (2019), British Medical Journal

Flear, M. L. & Ruijter, A., 'Guest Editorial to the Symposium on European Union Governance of Health Crisis and Disaster Management: Key Norms and Values, Concepts and Techniques' (2019) European Journal of Risk Regulation

Schmidt, V. & Wood, M., 'Conceptualizing throughput legitimacy: Procedural mechanisms of accountability, transparency, inclusiveness and openness in EU governance' (2019) Public Administration

Blog posts

Conference papers

UK Faculty of Public Health webinar, Brexit and public health: policy, planning and preparedness, October 2020, Brexit: The Latest Legal Implications

​Institute of European and Comparative Law (Oxford) virtual workshop, October 2020, British-European Relations Post-Brexit: A Legal Kaleidoscope - Healthcare Law

NMHRC Conference, Sheffield, 2020 - notes for Studying Experience and Marginalisation in post-Brexit Healthcare

Law and Society Conference, Denver, May 2020, - Health Governance after Brexit: Law, Language and Legitimacy

​European Consortium for Political Research Conference, Warsaw, September 2019 - Can Elite Institutions be deliberatively Democratic? The Case of the European Medicines Agency's Public Hearing on Valproate

UACES Conference, Lisbon, September 2019 - The NHS Brexit bus: comparing narratives of accountability and legitimacy in post-referendum health governance

SLA Conference, Lancaster, September 2019 - Health Governance after Brexit: law, language and legitimacy

CLC Conference, Perugia, 2019 - Taking back control (of our health): The reponsibilised UK citizen and post-Brexit health governance

​Jean Monnet Workshop, Copenhagen, June 2019 - Healthcare and the Fate of Social Europe - Health 'Brexternalities': The Brexit effect on health and health care outside the EU

​SLSA Conference, Edinburgh, April 2019 - Exploring Legitimacy of Health Governance after Brexit through Law and Language: Methodological Reflections

SLSA Conference, Leeds, April 2019 - Exploring Legitimacy of Health Governance After Brexit Through Law and Language: Methodological Reflections

Media

Tamara Hervey is quoted in an article which discusses health cover in France for UK pensioners and visitors following the final UK-EU agreement, French-Property.com, January 2021

Tamara Hervey is quoted in an article discussing the competition among regulators to approve Covid-19 vaccines, Bloomberg Opinion, December 2020

Tamara Hervey is quoted in an article which discusses the UK's 'brinkmanship' on medicines in the Brexit negotiations and how this will risk lives, Politico, April 2020

Mark Fear et al. warns that Brexit threatens the UK's ability to respond to Covid-19 and future pandemics, The Guardian, March 2020

Mark Flear is asked: can the UK counter Coronavirus without the EU?, televised interview with France 24 Live, March 2020

Tamara Hervey discusses Brexit, the impact of Covid-19 on the NHS and how well the UK and EU member states have handled the pandemic, The UK in a Changing Europe Podcast, April 2020

Mark Flear warns that access to the EU's health security system will be vital for Britain in dealing with Coronavirus, Daily Telegraph, February 2020

Professor Tamara Hervey addresses the possible future relationship for the European Medicines Agency and UK drug regulators, JAMA Health Forum, February 2020

​Tamara Hervey interviewed in the article 'Healthcare top issue in UK general election, says professor', Xinhua, November 2019​

Tamara Hervey was quoted in the article 'Brexit uncertainty leaves science under threat as general election looms', Chemistry World, November 2019

​Tamara Hervey was quoted in the article 'HIV positive in Spain could lose healthcare post-brexit', Reuters, October 2019

​Tamara Hervey warns cost of kidney treatment in EU could soar if no-deal Brexit, The Star, September 2019

Tamara Hervey's co-authored article features in news broadcast on the impact of no-deal Brexit on medicines, BBC Breakfast, September 2019

​Tamara Hervey adds her signature to the letter 'A no-deal Brexit under Boris Johnson remains a threat to public health', The Guardian, September 2019

Project reports

Past events

Healthy Partnerships? The Impact of Brexit & the Priorities for Sovereign Cooperation

Tuesday 19 January, 10:00-11:00

Hosted by the EU-UK Forum, Tamara Hervey joined a panel of other experts to discuss Brexit's impact on NHS recruitment, cross-border cooperation, and the effects of sovereign independence on vaccine procurement. 

---

Health Policy in the EU and "European" health care

Wednesday 13th January 2021

Tammara Hervey presented the project's paper on 'Brexternalities' and the effect of Brexit on healthcare outside of the UK, at this seminar. This paper can be viewed in the 'Academic Outputs' drop-down menu above. 

---

GreensEFA in the EP: first EU-UK agreement briefing re Social Security and Labour Law

Friday 8th January 2021

Tamara Hervey presented her gap analysis of the Withdrawal Agreement. 

---

Northern/Ireland Health law & Ethics Network (N/IHLEN) & Irish Association of Law Teachers (IALT) virtual symposium

11 December 2020

Mark Flear co-convened this event which addressed 'Covid-19 and Legal Responses on the Island of Ireland'. Ivanka Antova presented on policy responses to Covid-19 and disability.  

---

Brexit: Legal, Public Health, Food Supply & Security Impacts

Tuesday 24 November 2020 from 19.00 – 20.30

Tamara Hervey participated in the Socialist Health Association event where she spoke on the current legal implications of Brexit for healthcare and the NHS. 

---

Law Through a Lens: Brexit, Health and Me 

Wednesday 29th April 2020 from 17.00 - 18.00

A discussion with staff and students was held about how legal and policy research in the University of Sheffield - including undergraduate and postgraduate student research - contributes to real world problems. 

Photos

Professor Tamara Hervey, School of Law, University of Sheffield

 Dr. Mark Flear, School of Law, Queen's University Belfast

Dr. Ivanka Antova, School of Law, Queen's University Belfast

​Natalia Miernik, School of Law