Professor Bojan Bugaric Inaugural Lecture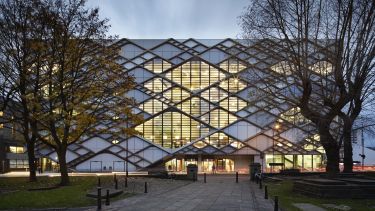 The School of Law, University of Sheffield will host Professor Bojan Bugaric's Inaugural Lecture. The event will be followed by a drinks reception in ICOSS.
Wednesday 30th October 2019 
5.30pm – 7.30pm 
The Diamond, Lecture Theatre 6
---
Description
There is a tendency in current constitutional thinking to reduce populism to a single set of universal elements. These theories juxtapose populism with constitutionalism and argue that populism is by definition antithetical to constitutionalism. Populism, according to this view, undermines the very substance of constitutional (liberal) democracy. By attacking the core elements of constitutional democracy, such as independent courts, free media, civil rights and fair electoral rules, populism by necessity degenerates into one or another form of non-democratic and authoritarian order.
Bojan Bugaric
Bojan Bugaric was appointed to chair at Sheffield in September 2018. Before coming to Sheffield, he lectured at the University of Ljubljana. He has held visiting positions at the University of Trento, the University of California, School of Law in Los Angeles and at the Center for European Studies, Harvard University. He teaches and researches in the fields of constitutional law, comparative constitutional law, public law, EU law, law and democracy and law and development, broadly conceived. He is currently working on two projects, each of which is concerned with the development of the rule of law and democracy in different comparative and institutional settings. 
As an undergraduate, he studied at the University of Ljubljana, graduated (LLM) at the UCLA Los Angeles, and wrote his doctorate at the University of Wisconsin, Madison. He served as Deputy Minister at the Ministry of Interior in the Slovenian government 2000-2004.
---
Everyone is welcome. Register your interest in the event here.