Professor Tsachi Keren-Paz awarded a Leverhulme research project grant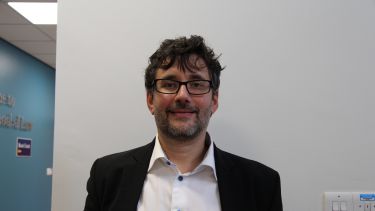 Professor Tsachi Keren-Paz (co-investigator) has been awarded a Leverhulme research project grant for 'FemTech surveillance: Gendered digital harms and regulatory approaches', which will begin in September 2022 and last 24 months. 
Tsachi will be joined in September by Dr Maria Tzanou, the principal investigator, from Keele University.
FemTech refers to technological apps and devices tracking women's reproductive data while aiming to advance their health and wellbeing. The project will explore regulatory and remedial responses to FemTech surveillance which reflect:
The nature of the harm as gendered.
Embodied harms - harms potentially undermining bodily integrity, in the case of FemTech wearables, and FemTech as straddling the line between 'treatment' and 'research'.
Surveillance as performed by private, profit seeking actors.
The project aims to develop an egalitarian data privacy and tort law theory, combining empirical methods with diverse analytical frameworks: network and traffic analysis of FemTech apps; surveillance studies, feminist jurisprudence, law and technology, medical ethics, regulation and private law theories.
A world top-100 university
We're a world top-100 university renowned for the excellence, impact and distinctiveness of our research-led learning and teaching.