School of Law announce funded PhD Scholarship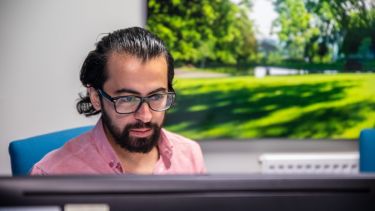 We welcome suitably qualified applicants in the field of law and criminology for study commencing from October 2022.
The scholarship is awarded on a competitive basis. Applications are assessed on academic success and qualifications, experience, research background, a clear well-articulated, fully-developed research proposal, the potential impact of the research and a good match with supervisor expertise.
We particularly welcome applicants in the following subfields of law and criminology:
Law and technology
Public international law
Family law
Children and the law
Public law
IP law
Tort law
Wellbeing and the legal system
Policing
Probation and non-custodial punishment
Prisons and imprisonment
Punishment and penal theory
Gender and criminal justice
Criminology of war
Colonial and post-colonial law and justice
This scholarship will fund the following:
Fees: Full payment of tuition fees across the course of study at the Home rate. For international students, the residual fee must be met by the individual.
Maintenance/stipend: £9000 per year for full-time students with payments being made to the individual in quarterly instalments for three and a half years after the start of the course.
Research Training Support Grant: Up to £500 per year for 3 years with the balance of unspent funds rolling forward each year. Restrictions apply to the use of these funds and there must be a clear connection to supporting the research project. Any unspent funds at the end of the project will be retained by the School. 
The above will be pro-rated for part-time students.
The deadline for applications is Wednesday 17th August 2022.
Any enquiries can be sent to law-pgr-support@sheffield.ac.uk 
Find a PhD
Search for PhD opportunities at Sheffield and be part of our world-leading research.