School of Law partners with charity Support Through Court to provide free legal assistance to litigants in need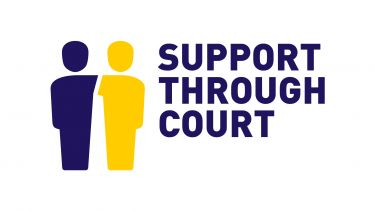 The partnership will enable Support Through Court to continue its life-changing work in Sheffield, by being based at the University of Sheffield, with students contributing to the work the charity is doing to provide practical and emotional support for people facing court alone. This will have a significant impact on the local community, by extending capacity on the essential services offered by Support Through Court and helping those navigating the court system without legal representation. 
Students from the University of Sheffield will have the opportunity to gain practical work experience through the partnership, allowing them to provide legal support to those going through the court system. They will do so through a telephone service, face-to-face appointments, and attending court hearings, all of which will help them develop essential skills necessary to work in the legal field.
Dr Richard Kirkham, Interim Head of the School of Law, said: "We're proud to be working with Support Through Court. Our student volunteers help people navigate a complex court system, who would otherwise face court alone. Together with Support Through Court we will help more members of the public get the free legal information and support they need, whilst providing our students with real-world work experience."
Emma Taylor, Interim Chief Executive Officer for Support Through Court, said: "Cuts to our services and the rising cost of living mean that our support is needed more than ever before. This is an exciting partnership and I look forward to seeing how the new service will develop in Sheffield as we work with the University of Sheffield's Law School to provide practical and emotional support to more people going through court alone as litigants in person."
A world-class university – a unique student experience
Sheffield is a research university with a global reputation for excellence. We're a member of the Russell Group: one of the 24 leading UK universities for research and teaching.