Here's why you should join Edward Bramley Law Society
Edward Bramley Law Society, affectionately known as EdBram by it's members, is one of the biggest law societies in the UK. Here we get a run down on what the society is all about from the current committee, and hear why you should join!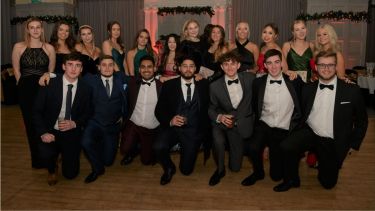 The Edward Bramley Law Society is an award winning law society, notably one of the largest in the UK, that caters to not just aiding students with building a well structured academic portfolio, but also hosting a varied number of socials, making your time at the University of Sheffield, a truly well rounded experience. Despite the pandemic we have successfully held an increased number of academic events, such as students representing the University of Sheffield at the regional Client interviewing competition. Once you begin your journey at the University of Sheffield it will not take you long to realise the vast amount of events we hold, such as the Bail Application, Mooting and Plea in mitigation competitions. This is with the aim of equipping you with the necessary skills that you need to become a solicitor or barrister. In addition, our connections with experienced solicitors, barristers, and university providers of the Legal Practice Course (LPC) and Bar Training Course (BTC), has allowed us to organise panel events which give students an opportunity to network with professionals and other students. In the upcoming year we hope to build upon these opportunities, by offering occasions such as visiting the Supreme Court and workshops that cater to helping you decipher the BTC. 
Our society prides itself with championing diversity and inclusion. This year we hosted our first ever Diversity and Inclusion week, during which we hosted events such as the food and share table (encouraging students to dress and make traditional food), and a panel with a diverse group of lawyers, ranging from BAME to a low socio-economic background. This allowed for students to not only celebrate what makes us unique, but also the opportunity to learn about other cultures and backgrounds. Additionally, we host a charity week, where events are held in order to raise money for our chosen charity of the academic year. 
The Edward Bramley Law Society is an inclusive society for all, evidenced by hosting a vast range of social events. We are also home to two sports teams (Netball and Football), both of which are open to all. The 2021/22 Football Captain stated, "It has been a really enjoyable year with both teams having successful seasons and a lot of good nights out along the way". As a society we organise many events such as, multiple themed Bar Crawls, with our biggest one so far being the Freshers tropical themed Bar Crawl, which was open to anyone and provided a great opportunity for attendees to meet others. We also host sober socials, such as the EdBram Game Night and Treasure Hunt, a jam-packed Freshers week, weekly Law sports socials and training, and lastly our highly anticipated Winter and Spring Balls. Furthermore, as a society we run initiatives such as the EdBram Families, where first year law students can join families comprising of other first years and second/third year law students (the parents), which offers the first year students an opportunity to meet coursemates as well as ask the second/ third year students questions. 
We are proud of the society we have developed, which has created endless opportunities for students to flourish and have fun. We hope you join us next year! 
- Edward Bramley Law Society Committee Members, April 2022
A world top-100 university
We're a world top-100 university renowned for the excellence, impact and distinctiveness of our research-led learning and teaching.