Calum Kamara
Undergraduate student
LLB Law
2024
Calum, one of our second year LLB Law students, tells us about his experience and opportunities at the School of Law and his plans for the future.
What is your favourite thing about studying LLB Law?
I love studying LLB Law at the School of Law because of how applicable it is to the real world. My course is developing all the time as current examples of law in practice emerge within society around me. My degree provides a safe space to understand the theory and practical aspects of my degree and future career, guided by some of the leading minds in the field. 
I think one thing I love about the course at Sheffield is the level of teaching, I think the level of support is unrivalled. If you have a question, it's answered, and often before you even ask it

Calum Kamara

LLB Law
What is your favourite thing about studying at Sheffield?
I love how it's a big city that isn't too big, everything's right on my doorstep. I'm five minutes away from my university gym, my study spaces, the parks, my nights out and entertainment. You never feel like you're in a massive city, and you never feel like you're enclosed; it's like a home away from home. I think the challenges of studying are made to feel like less of a chore if you enjoy where you are. The amount and quality of study spaces help with this also.
Have you taken advantage of any opportunities that the Law School offers to students?
As a student I have taken advantage of numerous opportunities provided by the school. One of the most rewarding experiences has been my involvement in the Miscarriages of Justice Review Center (MJRC) as part of the School of Law's Pro-Bono Scheme. Working on high-profile cases with a team has been a valuable learning experience, and being a group leader has allowed me to develop my leadership skills. Through the scheme I was able to broaden my horizons and gain a better understanding of different fields. I have gained valuable experience and knowledge that I can apply to my future career. These opportunities have solidified my career goals and provided me with a deeper insight into the demands of various professions. I highly recommend the scheme to any student looking to expand their knowledge and enhance their career prospects.
Additionally, I have enrolled in the student ambassador scheme, which has given me the opportunity to assist with open days and work with a team to ensure that everything runs smoothly. Finally, I am a member of the Law Society and have had the opportunity to be the treasurer this year. Through these experiences, I have broadened my horizons and gained valuable insights into the demands of a legal career, which will undoubtedly benefit me in the future.
What was your experience of teaching at the school?
I have had an extremely positive experience with research-led teaching. The fact that the university has experts who are passionate about their fields is evident in the quality of teaching and the knowledge they impart. I particularly appreciate how the lectures bring their experiences outside of the university back into the classroom, which gives us a broader understanding of what we're learning. For example, when one of my lecturers shared their experience of losing a case, it really brought to life what we were learning in practice. I feel that this authentic and realistic approach to teaching gives me practical skills that I can carry forward into my future career. Overall, I think the school and the lecturers are very well-respected in their field, and it makes for an excellent learning experience.
It's comforting to know that if I ever need it, I'm not alone and can get the help that I need.

Calum Kamara

LLB Law
Have you started thinking about life after university?
As a student I haven't made any definitive decisions but I've been exploring going into corporate law, particularly in the financial sector. I've also looked into other options and gaining experience in different fields to help me make informed decisions about my career path following my graduation.
What advice would you give to someone thinking about studying at Sheffield?
My advice to anyone thinking about studying here would be to take advantage of the mental health support services that the university offers. Even though I haven't personally used it, knowing that it's available and accessible is really reassuring. It's important to have a strong foundation to build upon, and the mental health drive at the university can provide that. So, my advice would be to utilize these services and take care of your mental health while pursuing your academic goals.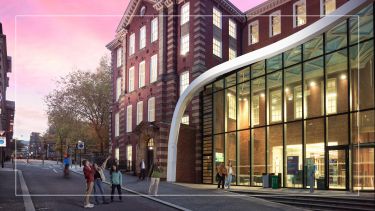 Visit us
Discover what sets Sheffield apart at our undergraduate open days on the Saturday 21 October or Saturday 18 November.