Sheffield CrimSoc's guide to careers in criminology
The University of Sheffield's Criminology Society has written a brilliant blog post for current and future Criminology students, to provide a bit of help if you're looking for inspiration on what to do after completing your degree...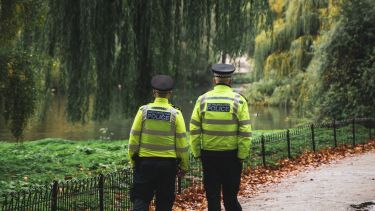 Off
The below blog post was originally written by the Criminology Society for Edward Bramley Law Society's annual magazine, The Eagle. You can read the magazine in its entirety at this link.
Criminology is an incredible, multidisciplinary degree that can lead you into a host of different career paths. That's the great thing about it, there isn't just one route for you to go down - once you have finished your undergraduate degree- the world is your oyster. 
So, where can studying criminology take you? 
First, let's discuss the primary routes. We have the obvious jobs within the police, which many go into after studying criminology. These police jobs include on the beat, army, and border control. Studying criminology gives you an advantage here, as now you need to have a degree to join the police. And when you join, you have to start at the bottom to work your way up. 
So, what are your options from there? Well, there are higher up ranking policing jobs such as Detective and SCIO (very line of duty!). These take a while to get but having criminology under your belt will definitely help you get there. Directly related jobs also include Crime Scene Investigation (you will need a Masters for this), probation officer, and intelligence officer. 
Other primary routes can take you down a different road, including roles as a data analyst, community support officer, lecturer, researcher or even as a sixth form teacher! The primary routes are endless - the most important thing is to feel around and see what resonates best with you. 
Now, as Criminology is multidisciplinary, it will equip you with skills that can help you in lots of different career paths. Some roles where criminology can assist you with your career aspirations might include as a paralegal, lawyer, Government official, security (private sector), or as a solicitor. 
These jobs will be great paths for someone studying law and criminology - as they integrate both degrees into one job. But the options of course do not end there! 
Criminology can also assist you with positions working as a case worker, charity worker, counsellor (MA needed), social welfare, and criminal psychology (BPS needed). 
As you'll already see, criminology really can open so many doors- especially if you do a masters afterwards in a discipline you are particularly interested in. The skills you develop within a criminology degree are manifold. Analysis and interpretation, intellectual debate, research and statistics, and problem solving are just a few! 
Imagine yourself in the future - you've decided what you want to do after university. You've found the job that you cannot wait to apply for, and you've got all your skills under your belt. But what sets you apart from all the other candidates? 
That would be experience! A question many beginning university ask is - how can you get experience as an undergrad? As an undergraduate, volunteering will be your best friend here. There are loads of Sheffield based charities that you can volunteer with:
- SnowDrop (Human trafficking victims) 
…and many more. 
Within the University of Sheffield itself, we also have many pro-bono opportunities, including the Miscarriages of Justice Review Centre (MJRC). The Miscarriages of Justice Review Centre provides Sheffield students with a unique opportunity to investigate cases of people convicted of serious crimes who are maintaining their innocence. You can read about the experience of one of our MJRC student managers via the blog post at this link. 
Besides volunteering, you can also get professional work placements through the police and prison service which will not only give you the experience you need, but give you a real taste for what it is that you want to do. 
Following on from this, PCSO work is also available to undergrads and is a great opportunity to gain experience on the beat with police officers. This work generally takes the form of paid employment, but it is also possible to join South Yorkshire Police in a voluntary capacity as a special constable - something several current students have chosen to do!
For those that are struggling to find volunteer opportunities, it's also worth noting that even just getting involved with societies at university gives you loads of experience and will make you stand out from other applicants! 
To summarise, criminology is so diverse that there definitely isn't just one designated career path that stems from it. Whether you choose a direct or indirectly related route after your degree, criminology will allow you to develop skills that will suit any job that you want to go into. 
Our main advice would be to volunteer and test the water, see if that job is really what you want to go into! Remember that this is your journey and nobody else's, so just see what is best for you. 
A global reputation
Sheffield is a research university with a global reputation for excellence. We're a member of the Russell Group: one of the 24 leading UK universities for research and teaching.