You can apply for an English Language Teaching Centre course by following the instructions on this webpage.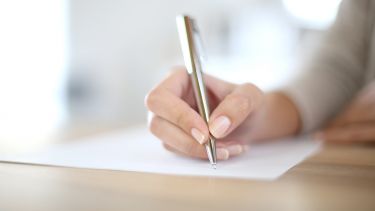 Course availability
Pre-sessional English - Open for applications for the 2022-23 academic year. Please submit your application at least four weeks before your chosen course begins to allow enough time to apply for a visa.
Please visit our entry requirements webpages for further information on specific courses:
University English - Open for applications. Please submit your application at least two weeks before your chosen start date, or four weeks before if you still need to apply for a visa.
---
You can currently apply online for the following courses:
Pre-sessional English
University English
Business and Professional English
Apply Online NowBefore submitting your online application please take note of the following information:
Please read our Terms and Conditions before submitting your application.
You must fully complete the application form.
It is not possible to save a partially completed application form and return to it later.
After completing the application form, please submit your supporting documents by email to eltc.forms@sheffield.ac.uk
The documents you will need to email to eltc.forms@sheffield.ac.uk include your passport and English language certificate.
If you have previously studied in the UK you will also need to email us a copy of any previous UK visa(s) and CAS statement(s) you have been issued.
If your tuition fees will be paid by a sponsor, you should email us a copy of a letter from your sponsor which confirms this.
If you are applying for a Pre-sessional English course starting in Term 4 we strongly recommend you submit your application through our online application form.
If you have any issues completing the form please email eltc@sheffield.ac.uk
You can also send an initial enquiry about bespoke Business and Professional English courses through our online form.
---
To enrol on a full time ELTC course, please send us:
A completed application form
A photocopy of the identity page of your passport
Evidence of your current level of English
If your tuition fees will be paid by a sponsor (e.g. a scholarship, your national government or employer), please also send a letter from your sponsor confirming this. The letter should include:
A date within the last 6 months
Applicant's full name and date of birth
Sponsor's name and contact details
Specific reference to an English language course in the UK.
Download the appropriate application form:
Please return your completed application form and supporting documents by emailing eltc@sheffield.ac.uk
---
Deposits are not required but evidence of funds or sponsorship will be required when applying for a visa.
Normally we do not require an interview as part of the application process. However, in certain circumstances we reserve the right to require an online interview to discuss the suitability of the course for the applicant and to confirm details relating to the application.
---
Our courses are designed for adults. Applicants who are under 18 are subject to a number of restrictions and administrative procedures. 
The standard minimum age for our courses is 18 years. However, we will consider applications from applicants who are under 18 in some circumstances, and subject to satisfactory guardianship arrangements being in place. Please contact us for more information.
For further information on under 18s at the university please visit our "Students under the age of 18" webpage".
A world-class university – a unique student experience
Sheffield is a research university with a global reputation for excellence. We're a member of the Russell Group: one of the 24 leading UK universities for research and teaching.