Academic response: COP 25 conference will bring together world leaders to tackle climate change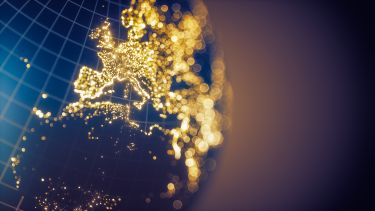 The transition to smart-energy requires a rethink on data protection regulations in the long term
"It's widely accepted that global decarbonisation depends on the electrification of much of our energy generation and use. This can only happen if intermittent renewable resources such as wind and solar can be harnessed successfully over large areas, while dispatchable thermal electricity generation is minimised. This requires intimate control over the energy system at national, regional and local levels – the so called "smart grid". The flow of digital information about where energy is needed, and where it is available from generators and short term battery stores is the key to developing this control. As a consequence, one of the absolutely central requirements of decarbonisation is the opening up of data associated with energy. The UK governments Energy Data Task Force have recently recognised and published guidance on how this should happen.
But in this there is a tension – between regulation, such as the European GDPR, that protects people's individual rights with respect to data, and an aspirational spirit of openness that is needed to facilitate the smart-energy transition. On the one hand the strict regulation of data is designed to protect people at an individual level, but on the other hand these regulations might slow down decarbonisation. The long term global cause needs open data and the shorter term interests of individuals requires data protection. How can this balance be negotiated?"
Dr Alastair Buckley, Energy Institute
---
New technologies must go through a thorough rigourous assessment from supply chain to lifecycle
"To rapidly address climate change, clean technology and sustainable systems based on resource and energy efficiency and waste-to-energy or waste-to-materials are essential ingredients.
Negative carbon emissions technology will play a key role alongside the electrification of infrastructure including transport, energy and buildings.
An analysis of the supply chain (manufacturing and service), life cycle, economic impact and sustainability of any potential technologies (including new and hybrid technologies) is paramount. This must be integrated in policy and strategic decision making globally."
Professor Lenny Koh, Head of Communication, Partnership and Internationalization, Energy Institute
---
Carbon Capture and Storage vital in achieving the UK's commitment to net zero by 2050
"The UK is one of the few countries in the world that has made an objective assessment of how to reach net zero by 2050, as well as making net zero a legal obligation rather than just an aspiration. This leading role is strongly supported by the Committee on Climate Change and their May 2019 report 'Net Zero – The UK's contribution to stopping global warming' is a detailed quantitative analysis of the measures required.
The Committee on Climate Change has a range of scenarios for UK net-zero Greenhouse gases (GHSs) in 2050. These include societal choices alongside resource and energy efficiency measures to reduce demand for energy across the economy but also very significant amounts of low-carbon power, hydrogen and carbon capture and storage (CCS). Carbon-free energy vectors are obviously essential - electricity for transport and heating, and hydrogen for industry, HGVs, ships and electricity generation and heating in peak periods.
To achieve net zero GHG emissions, the Committee on Climate Change consider CCS to be a necessity not an option, for industry, with bioenergy for GHG removal from the atmosphere, and very likely for hydrogen and electricity production. Beyond that, to achieve the last 5% of cuts, even more radical measures are needed, such as direct removal of CO2 from the atmosphere using the same CCS infrastructure. Total UK CO2 storage in 2050 is expected to correspond to between one and two tonnes per person per year."
Professor Jon Gibbins, Energy Institute, Director of UK CCS Research Centre
Professor Mohamed Pourkashanian, Director of the Energy Institute
Partner with us
We work with businesses to develop practical low carbon solutions for the energy industry.
Flagship institutes
The University's four flagship institutes bring together our key strengths to tackle global issues, turning interdisciplinary and translational research into real-world solutions.