TESOL, Applied Linguistics and Language Acquisition
Those of us in the school interested in language learning and acquisition have conducted research on both first and second-language acquisition.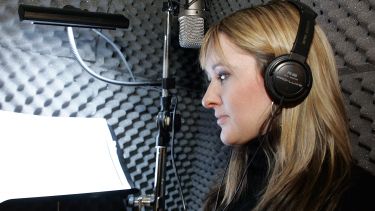 We investigate contexts where issues such as language teaching methodology, assessment, language teacher education, and curriculum design are highly relevant, and model the mental processes and structures involved in learning all aspects (from pragmatics, through semantics and syntax, to phonology and phonetics) of a linguistic system.
There is a strong international dimension to our work. Many of our projects involve the relevance of intercultural communication and English as a global language in debates about language acquisition and learning and teaching. Our research group is a pioneer in bringing together theoretical research on the nature of language and actual classroom practice.
We regularly participate in professional service, ranging from peer review for academic journals, consultancy with the British Council and DFID, and service on the Executive Committee for the UK Linguistics Olympiad, to active involvement in various professional organizations, including:
The British Association for Applied Linguistics (BAAL)
American Association of Applied Linguistics (AAAL)
The Linguistics Association of Great Britain (LAGB)
Generative Approaches to Language Acquisition (GALA)
Generative Approaches to Second Language Acquisition (GASLA)
The European Second Language Acquisition (EUROSLA) organization
Postgraduate teaching and research
Our PhD and MA students are an integral part of our research community. We supervise a wide range of doctoral projects.
Some current PhDs in progress include:
Emma Greenhalgh 'Talking about language': an investigation into how second language teachers and speech and language therapists teach and informally assess language
Emma LeVine, A combined critical discourse and corpus linguistics analysis of the political texts of the UK Independence Party (UKIP) 1993-2015
Chang Liu, One-to-one writing consultations in a UK university context: a study of international students and their tutors
Funmilayo Olonipile, The effect of multilingualism on Kogi state politics/governance
Nur Ehsan Mohd Said, The effects of differentiated instruction on students' language attitude and critical thinking in an EFL context
Saleh Ameer, How to even the score: an investigation into how native and non-native teachers of English rate essays containing short and long sentences
Some recently completed PhDs:
Rosa Escanes-Sierra, A critical discourse analysis of media representations of the financial crisis in UK and Spain
Maria Jesus Inostroza Araos, Examining challenges and complexities of Chilean young learners classroom: a case of Teaching English as a Foreign Language
Further information about our research can be found on our individual research pages:
Find a postgraduate course
A masters from Sheffield means in-depth knowledge, advanced skills and the confidence to achieve your ambitions.