Brexit, health & me: Educating young people on the links between politics and healthcare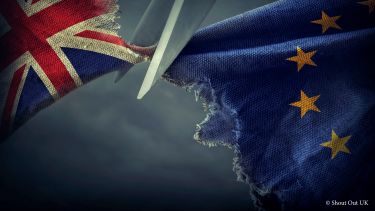 The film, created in partnership with Shout Out UK, follows members of the public, academics and practitioners in London, the North of England and Northern Ireland to answer the question 'will people get the Brexit they wanted for the NHS and health?' The COVID-19 pandemic makes questions about the links between politics and the NHS all the more pressing.
The documentary is freely accessible on Shout Out UK's learning portal along with helpful resources and a quiz pack. These resources are popular with school teachers and youth leaders, for teaching pupils how democracy and the media works. 
The 'Brexit, Health & Me' pack will be provided free to over one thousand schools in the UK to engage students following A Level Politics courses and similar courses in Scotland and Northern Ireland, and for general civic education.
The pack is perfect for home learning, which is still the norm for the vast majority of secondary school students at present.
Tamara Hervey, Professor of European Law in the School of Law, is lead researcher on the project. The research compares expert analysis on the effects of Brexit for health and the NHS with the views of 'ordinary people' in towns in Northern Ireland and the north of England. It asks what would a legitimate way of organising the NHS be post-Brexit, and who should be held accountable to secure the NHS that people voted for. 
Professor Hervey said: 'We want our academic research to be accessible to everyone. We all care about the NHS, perhaps now more than ever, as we stay at home to stay safe. This specially-written resource, which can be used as home learning, will help young people to understand how health and the NHS are impacted by the big political issues of our time.
'It is more important than ever for young people to understand the relationships between the media, their own understandings of what is real and what is fake information, their political actions (including voting), and the way that a country values, organises and resources its health and social care systems. If young people don't understand, they can easily be manipulated, or made to feel that their actions count for nothing. Engagement with politics is a very important aspect of the ways that young people are behaving in our contemporary society: look at Extinction Rebellion, or the Black Lives Matter protests. We want to support that engagement by providing our expertise and the products of our research in an accessible format. And we want to carry on having conversations with people who are not usually heard, as part of our research method. We'll be getting feedback from teachers and young people who watch the film and use the resources, to carry on these conversations. 
'Working with Shout Out UK in this way means we can reach audiences that we would not be able to reach during lockdown, or perhaps ever. Bringing places like Rotherham, Rochdale, Derry and Newry into the spotlight helps to redress the London-based focus of much media and education content, and to remind people that the United Kingdom is more than England.'
Register for a free account and access the course
Shout Out UK provides a voice to the next generation. As a multi-award winning youth education brand, they provide world-class training and programmes on Political and Media literacy via their interactive platform.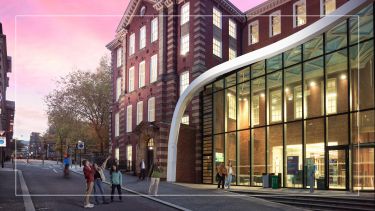 Visit us
Discover what sets Sheffield apart at our undergraduate open days on the Saturday 21 October or Saturday 18 November.