Professor Nicholas Tsagourias
Professor of International Law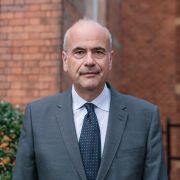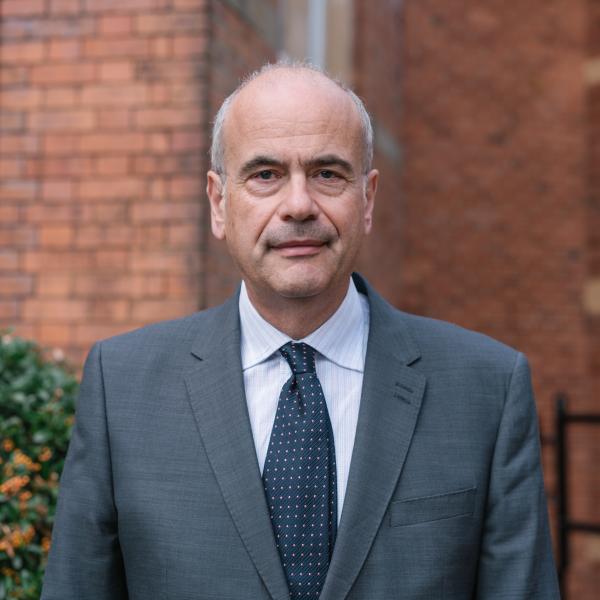 Profile

I am Professor of International Law at the University of Sheffield, joining the University in 2012 from the University of Glasgow where I was Professor of International Law and Security. I completed my law studies at the University of Thessaloniki in Greece, obtaining an LL.M. from the University of Bristol and my Ph.D from the University of Nottingham. My teaching and research interests are in the fields of international law and the use of force, international humanitarian law, international criminal law, collective security law, peacekeeping, United Nations Law, international and European constitutional theory and law and cybersecurity. I am widely published in these fields.

I am Director of the Sheffield Centre for International and European Law. I sit on the editorial board for the Journal of Conflict and Security Law and for the Journal on the Use of Force and International Law. I am convenor of the European Society of International Law Interest Group on Peace and Security. I am member of the AHRC Peer Review College. I hold a visiting post at the University of Umea, Sweden and have taught at many Universities in Europe and the USA.
Qualifications

PhD, University of Nottingham
LLM, University of Bristol
LLB (Hons), University of Thessaloniki, Greece
Research interests

International Law and the use of Force
International Humanitarian Law
International Criminal Law
Collective Security Law
Cybersecurity

Member of the Sheffield Centre for International and European Law.
Publications

Books

Edited books

Journal articles

Chapters

Book reviews

Reports

Preprints
Research group

Areas of research supervision

International law and the use of force
International humanitarian law
International criminal law
Collective security law
Peacekeeping
International and European constitutionalism
Cybersecurity
Grants

| Title/Description: | Awarding Body: | People Involved: | Dates: | Amount: |
| --- | --- | --- | --- | --- |
| Collective Security: law, theory and practice | British Academy | Professor Nicholas Tsagourias and Professor Nigel White (Nottingham) | 2010 - 2012 | £7,450 |
Teaching interests

My main objective is to guide students and facilitate them in developing their own intellectual potential. This is achieved through enquiry-based teaching and learning.
Teaching activities

The modules I teach are:

Postgraduate/MA

Principles of International Law
International Criminal Law
International Humanitarian Law
International Security Institutions and Law
Theoretial Foundattions of International Organisations
Professional activities and memberships

Editorial Board: Journal of Conflict and Security Law and Journam on the Use of Force and International Law
Member of the Use of Force Committee of the International Law Association
Member of the Institute of International Humanitarian Law (San Remo, Italy)
Member of the American Society of International Law
Member of the European Society of International Law
Member of the British Institute of International and Comparative Law
AHRC Peer Review College

Recent invited papers and keynote lectures

Gouvernance et régulation de la société numérique : quel rôle pour chacun ? UNESCO
Self-Defence and Non-State Actors. Annual Meeting, European Society of International Law, Oslo
State Responsibility for Cyber Operations: International Law Issues, BIICL
The jus ad bellum aspects of cyberwar, Defence Academy of the United Kingdom