Careers and employability
Our students graduate into a wide variety of careers.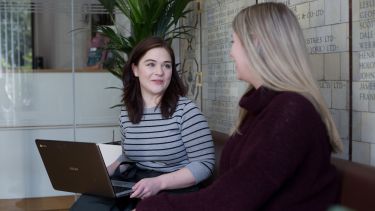 In-house careers advice
Louise Glover, the academic Employability Lead for the School and a qualified solicitor, offers a weekly drop-in session for students studying in our Centre for Professional Legal Education or final year undergraduates who are planning to enter the legal professions.
Before joining the School, Louise trained and worked in City law firms, was a partner in a Legal 500 firm based in Berkshire and currently practices on a consultancy basis for an international law firm.
Students on the MA Law interested in becoming barristers, can seek advice on applying for the Bar Professional Training Course and Inns of Court Scholarships. Aspiring barristers have the chance to network with qualified and pupil barristers at our pupillage events.
Many students enter the legal professions while others use the transferable skills gained from our degrees to pursue other opportunities. We aim to offer career support that broadens students' knowledge of the options open to them and encourages students to plan their development to achieve their ambitions. 
Employability & Skills Initiative
We help students build the employability skills that employers value. We run our own programme of workshops and talks on topics including Commercial Awareness, Legal Technology and Mooting. We work with local, national and international Law firms to offer employer presentations and first-hand advice on applications, assessment centres and interviews. 
We also offer practice interviews given by experienced law firm interviewers, many of whom are alumni of our Law School, ranging from partners in global international firms to specialist regional and local firms.
Commercial Awareness Certificate
The Commercial Awareness Certificate is offered as part of the Employability & Skills Initiative. Commercial awareness is an essential skill that allows all lawyers to better understand and thrive within any business environment. This certificate incorporates a series of workshops designed for those who are interested in developing the skill of legal commercial awareness, both for the benefit of academic study and to assist in gaining employment.
---
Additional Support & Opportunities
From the beginning of your course you are encouraged to think seriously about your future after graduation. To maximise your chances of success, the School of Law offers a number of opportunities to develop employability skills, network with employers and volunteer in our pro bono schemes.  
One to One Support

The University's Careers Service offers extensive help to all students during their studies, and for up to 3 years after graduation. Our careers advisers can provide support with career aspirations in law, criminology, business and other sectors.

Through the Careers Service students can

book one-to-one careers appointments
receive guidance with CVs, applications and interviews
attend career-related events
develop skills
find job vacancies
access careers information and resources

Pro Bono

During your studies, you can join our growing number of in-house and partner pro bono schemes, which provide you with the chance to help and advise real clients.

Future Trainee Programme

Interested in a career as a commercial solicitor?

Yianni's Future Trainee Programme can help you secure a training contract with a leading international law firm.

The Programme's eight components include:

Academic support
Legal Career and Legal Sector Knowledge
Commercial Awareness
Networking
Applications
Interviews
Assessment Days
Vacation Scheme Guidance

Professional Links

We are delighted to have worked closely with major international law firms on a number of initiatives. These include:

provision of funds and facilities for the School such as our Slaughter and May Moot Court
sponsorship of courses or modules
cash prizes
scholarships for individual student excellence

Our Criminologists also have excellent connections with senior criminal justice professionals across the world including judges, lawyers, academics, local and national government, non-governmental organisations, police and probation services.

We regularly invite national and international researchers as well as expert practitioners from the fields of law, criminology, finance and business to seminars and workshops. We encourage you to attend these sessions because they will broaden your horizons, help you to develop your own networks and allow you to draw even greater benefit from your programme of studies.
---
Broaden your horizons
In addition to the support offered by the School, the University runs a number of schemes aimed at preparing you for a successful career.
eMentoring

Students have a chance to network with a professional doing a job that interests them through the Careers Services' eMentoring scheme. We are fortunate to have the support of many alumni of the School of Law who are passionate about supporting our students and who participate in the scheme. 

A mentor can offer you

Insight into their job, the skills required and the challenges they face
Advice on how to gain and present relevant experiences to employers
Support with CVs , interview tips, networking and getting 'work ready'

 

SURE

Sheffield Undergraduate Research Experience (SURE)

The SURE scheme offers The University of Sheffield's undergraduate students an opportunity to become directly involved in the research activity of the University, take part in "real life" research projects in subject areas that are of special interest, and experience what it's like to work in partnership with academic staff or collaboratively in a research group.

---

My SURE placement was genuinely an incredible experience. I was able to work alongside leading academics on a project that could potentially have had a far reaching impact for women.

Laura Robinson

LLB Law 2016

Higher Education Achievement Report (HEAR)

The HEAR is a nationally recognised electronic record for undergraduates, detailing their academic and extra-curricular achievements at Sheffield from day 1 through to graduation. This means that you can use it to help you review your progress and plan what you want to achieve at university, e.g. with your personal tutor or a Careers Advisor.

Consider taking advantage of opportunities to gain HEAR recognition for activities you undertake outside the curriculum. Extra-curricular activities counted as part of HEAR include:

Involvement in our internal pro bono schemes (FreeLaw, MJRC, CommLaw & Criminal Justice Initiative)
Personal Support Unit involvement
Student ambassador volunteer
Employability and Skills Initiative (E&SI)

Find more extra-curricular activities in our online data base. These are correct for 2021/22 and are subject to change.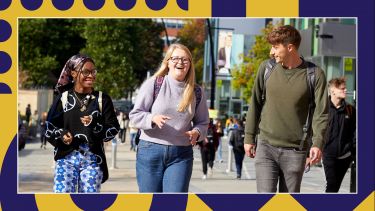 Results and Clearing 2022
You can apply for available courses starting this September from 8am on Thursday 18 August.