Ecology and Evolutionary Biology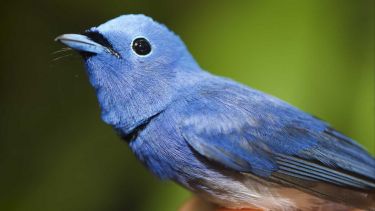 On
We're driven by our curiosity to understand how the natural world has evolved and operates. Together we work to answer fundamental questions in ecology, conservation, and evolutionary biology, addressing key global challenges facing biodiversity and humankind.
We're working to unravel the wonder of speciation, how organisms compete and coexist, and how they respond to a rapidly changing environment. We seek answers to some of the biggest fundamental questions in biology: How has the rich diversity of species evolved? How are sexual conflicts resolved? How are genetic variation and biodiversity maintained? And how do species and complex communities respond to climate change and other threats?
Solving these problems provides the foundations from which we address key challenges facing humankind, including conserving biodiversity in the face of global environmental change and ensuring the sustainability of ecosystem goods and services that the growing human population requires. Through our world-leading science, we help policymakers, industry, and conservation practitioners to develop real-world solutions to these applied challenges. 
We do this by taking a multifaceted and interdisciplinary approach to the study of ecology and evolutionary biology that draws upon genomics and laboratory experiments, computational modelling and big data analysis, remote sensing, environmental economics, and fieldwork from the UK's Peak District to tropical rainforests. Using a diversity of study organisms, from microbes and plants to insects and vertebrates, we're interested in evolutionary and ecological dynamics across organisational scales--from molecules, genomes and individuals to populations, communities, and ecosystems.
---
---
For further information and research opportunities, please see the staff page of individual researchers below:
---
Our research on Ecology and Evolutionary Biology is supported by and feeds into the following University Research Institute.
---
Flagship institutes
The University's four flagship institutes bring together our key strengths to tackle global issues, turning interdisciplinary and translational research into real-world solutions.