Dr Andrea Zappalaglio
School of Law
Lecturer in Intellectual Property Law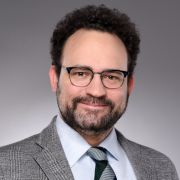 a.zappalaglio@sheffield.ac.uk
Bartolomé House
Full contact details
Dr Andrea Zappalaglio
School of Law
Bartolomé House
Winter Street
Sheffield
S3 7ND

Profile

Andrea is an academic researcher and teacher specialised in Intellectual Property Law. Before joining the School of Law of the University of Sheffield, he worked as Senior Research Fellow at Max Planck Institute for Innovation and Competition (Munich, Germany) where he coordinated the research team on the Law of Geographical Indications. He is also an Adjunct professor at the University of Milan where he delivers lectures on the interaction between IP and issues related to Sustainable Development. He advises private and public institutions on matters related to Geographical Indications. His scientific outputs are award-winning and regularly published on top IP Law Journals.
Qualifications

DPhil, University of Oxford
LLM, University College of London
Combined Bachelor and Master Degree in Law, University of Milan
Research interests

Geographical Indications
Trademarks and International Trade
International IP Law
Traditional Knowledge and Heritage
Intellectual Property and Sustainable Development
Intellectual Property and Food Law
Publications
Research group

Areas of research supervision

Trademark Law
Law of Geographical Indications
International Intellectual Property (WTO and WIPO related topics)
Grants

'Overall assessment of the EU Law of Geographical Indications', Max Planck Institute for Innovation and Competition.
Teaching interests

Intellectual Property is everywhere and influences our lives everyday. The goal of my classes is to show how fascinating and crucial this subject is by showing how the main components of the IP family - Patents, Trademarks and Copyright - work and what are their effects on economic and social policy as well as on trade. Furthermore, today the world of innovation and creativity is truly global. This is why my classes make constant references to all the dimensions of IP Law: domestic, European and International.

My seminars are aimed at stimulating the critical and analytical thinking of the students, thus assisting them in gaining a strong understanding of the subject while developing essential soft skills.
Teaching activities

Undergraduate

Fundamentals of Intellectual Property Law

Postgraduate

Fundamentals of Intellectual Property Law
Professional activities

Invited to join the board of experts for the EU Commission meeting on Geographical Indications (18 November 2019)

Awards:

European Community Trademark Association (ECTA) Award. 1st prize winner.
GlaxoSmithKline Prize for Excellence in Intellectual Property and Technology Law  University College of London
Clarus Press Award (University College of Dublin)
P. Frassi Award for Industrial Property Law (University of Milan)

Recent invited papers and keynote lectures

'Sui generis, bureaucratic and based on origin: a snapshot of the nature of EU Geographical Indications' (Invited paper, EIPIN Conference, 23 January 2020, Maastricht)