Professor Richard Kirkham
Interim Head of School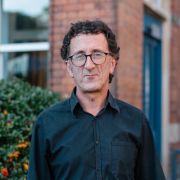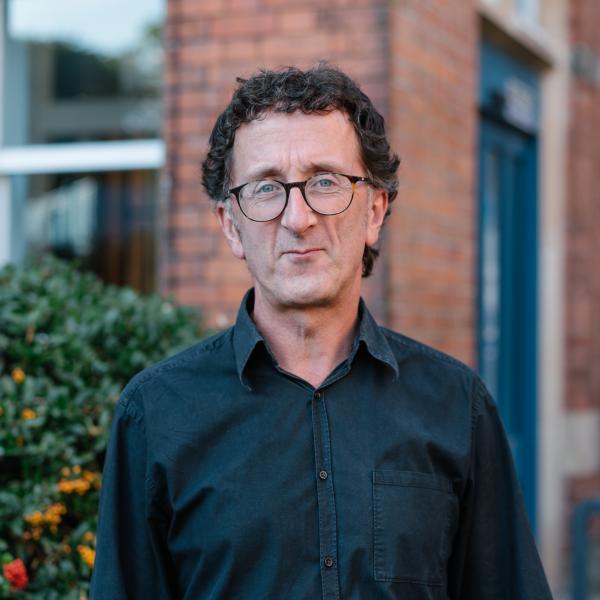 Profile

My main research interest is administrative justice, with a particular specialism on the work of the ombudsman. I am a current holder of an 18 month Nuffield Foundation grant examining the procedural fairness in ombuds schemes.

I am a recognised national and international authority on the ombudsman institution after writing widely on the topic, including the book The Ombudsman Enterprise and Administrative Justice (with Trevor Buck and Brian Thompson (Ashgate, 2011)).

In 2013, I was the lead author on an independent report commissioned to review the work of the Local Government Ombudsman in England External Evaluation of the Local Government Ombudsman. In 2013 I also conducted an evaluation of the Gibraltar Ombudsman scheme - A Review of the Gibraltar Public Services Ombudsman.

In 2007 I was the author of a Parliamentary Paper on the Parliamentary Ombudsman's 40th anniversary, The Parliamentary Ombudsman: Withstanding the test of time.

My work has been widely cited, for instance in the Law Commission's 2008 and 2010 reports on 'Administrative Redress: Public Bodies and the Citizen' and its later work on "Public Services Ombudsmen". For the 2014 REF exercise my combined work was submitted as one of the School of Law's impact studies.

In 2015, I received a Faculty of Social Sciences Teaching Excellence in Social Sciences (TESS) award for outstanding learning and teaching. In recent years I have become a regular blogger and can be followed on twitter.

Previously, I studied Law at Southampton University (LLB), Socio-Legal Studies at the University of Sheffield (MA) and completed a PhD in Law, also at the University of Sheffield. I have worked as a lecturer at the University of Sheffield since 2001, and before that was employed by the Audit Commission.
Qualifications

PhD, University of Sheffield
MA Socio-Legal Studies, University of Sheffield
LLB Law, University of Southampton
Research interests

Ombudsman
Constitutional theory
Administrative justice
ADR

I was formerly the Director of the Centre for the Study of Law in Society.
Publications

Books

Edited books

Journal articles

Chapters

Conference proceedings papers

Reports

Website content

Other
Research group

Administrative Justice
Ombudsmen
Public Law
Grants

Title/Description: 'Challenging the ombudsman: Are current review processes fit for purpose?

Awarding Body: Nuffield Foundation
People Involved: Kirkham, R.
Years Funded for: 2017-2018
Amount: £83,491

---

Title/Description: 'Legal Transplants and Public Service Bargains: Explaining Civil Service Performance and Reform in Jamaica and Trinidad-Tobago'

Awarding Body: British Academy: International Partnership and Mobility Scheme
People Involved: Stirton, L., Kirkham, R., and Lodge, M.
Years Funded for: 2013-2015
Amount: £29,864

---

Title/Description: Public Services ombudsmen and administrative justice: models, roles, methods and relationships

Awarding Body: Swindon: Economic and Social Research Council
People Involved: Kirkham, R., Thompson, B. and Buck, T.
Years Funded for: 2007-2008
Amount: £77,115
Teaching interests

I received a Teaching Excellence Award in 2015 in recognition of sustained high quality teaching, various examples of innovative teaching and best practice in the School of Law, and for my work in leading the review of our undergraduate qualifying law degrees.
Teaching activities

The module I teach are:

Undergraduate

Public Law in the UK and the EU
Law and Accountability
Advanced Constitutional Law
Advanced Administrative Law (Convenor)

Postgraduate and MA

Administrative Law (Convenor)
Professional activities and memberships

Editor of Journal of Social Welfare and Family Law
Member of British and Irish Ombudsman Association
Witness for the Committee on Standards in Public Life

Recent Invited Papers and Keynote Lectures

'The Public Service Ombudsman (Wales) Bill: comparisons with the global model' The Ombudsman in a decade of public policy change, Ombudsman Association, University of Aberwsywth (28 October 2016)
'Legal Transplants, Public Sector Bargains and the Ombudsman' Public sector bargains in Jamaica, University of West Indies (25 October 2016)
'Brexit and Judicial Power' Workshop on the Miller case University of Liverpool (October 2016)
'Demanding More of Judicial Reasoning' Reform Public Law Now conference, University of Sussex, (September 2016)
'Problems with justice and ADR', ADR and Justice Conference, University of Oxford, 18-20 April 2016.
Building a Legal Database for the Ombudsman Sector, Office of the Independent Adjudicator for Higher Education, Reading, March 2016.
'Insights from the UK: What has the ADR Directive done for the Ombudsman model?', Transformation of Consumer Dispute Resolution in the EU workshop, University of Leicester, September 2015.
'Evaluating Ombudsman Schemes in the Round', Trusting the middle –man': Impact and Legitimacy of Ombudsmen, University of Oxford, April 2014.