Sheffield Interdisciplinary Political Economy Research Group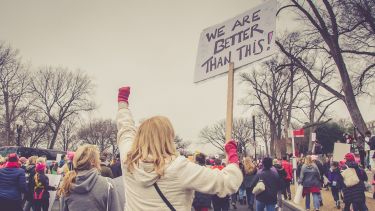 Sheffield Interdisciplinary Political Economy Research Group (SiPErg) supports interdisciplinary research in the area of Political Economy by bringing together researchers in the field from different disciplines such as politics and social research. 
Our research group takes a quantitative political economy approach to analyse how institutions and social conflict shape the behaviour of political actors and how political decisions influence economic processes (and vice versa). Combining large datasets and cutting-edge quantitative methods, we aim to address contemporary political economic issues with real world relevance.
For an overview of the latest research please see the department's Research Blog. The latest working papers can be found in the Sheffield Economics Research Paper Series.  
---
Events 
Sheffield Workshop in Political Economy
---
Selected publications
Bove, V., Efthyvoulou, G. and Navas, A. (2017). Political cycles in public expenditure: butter vs guns. Journal of Comparative Economics, 45(3), 582-604.
Dinas, E., Riera, P. and Roussias, N. (2015). Staying in the first league: parliamentary representation and the electoral success of small parties. Political Science and Research Methods, 3(2), 187-204.
Efthyvoulou, G. (2012). Political budget cycles in the European Union and the impact of political pressures. Public Choice, 153(3), 295-327.
Kammas P., Kazakis P. and Sarantides V. (2017). The effect of culture on fiscal redistribution: Evidence based on genetic, epidemiological and linguistic data. Economics Letters, 160, 95-99.
Mosley P. and Ingham B. (2016). Applying the Lewis model in industrialized countries: W. Arthur Lewis and the dual economy of Manchester in the 1950s. The Manchester School, 84(1), 95-124.
Mosley P. (2015). Fiscal composition and aid effectiveness: a political economy model. World Development, 69, 106-115.
Orriols, L. and Martínez, Á. (2014). The role of the political context in voting indecision. Electoral Studies, 35, 12-23.
Pickard, H.G. (2018). Does Congressional experience in US governors influence state transfers? (PDF download), Sheffield Economic Research Paper Series, No. 2018014.
Roussias, N. and Ruiz-Rufino, R. (2018). "Tying incumbents' hands": The effects of election monitoring on electoral outcomes. Electoral Studies, 54, 116-127.
Sarantides V. and Kammas P. (2016). Fiscal redistribution around elections when democracy is not "the only game in town". Public Choice, 168(3), 279-311.
---
Selected blog posts 
Perraton, J. (2016). The coming crisis: secular stagnation for the UK? SPERI Blog.
Pickard, H.G. (2018). How the government's pro-remain leaflet shaped the EU referendum. SPERI Blog.
---
Completed projects
Political economy of poverty and social inclusion
---
Staff working on the theme 
Maria Padilla Montoya
Argyris Sakalis
Luis Sanchez Andalco
Flagship institutes
The University's four flagship institutes bring together our key strengths to tackle global issues, turning interdisciplinary and translational research into real-world solutions.