Top five in the UK for research excellence
In the 2014 Research Excellence Framework (REF), 92% of our research work was rated either world leading (4*) or internationally excellent (3*) in terms of its originality, significance and rigour. We have a REF grade point average (GPA) of 3.39, ranking us 5th out of 89 computer science departments in the UK, ahead of Oxford and Cambridge.
The Department's societal impacts were also ranked very highly, with 70% judged as having outstanding impact and the remainder having very considerable impact. Finally the Department's research environment, which includes factors such as PhD graduates and research income, was judged as 80% world-leading and 20% internationally-excellent.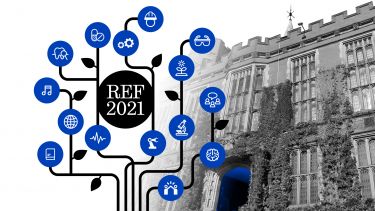 Research Excellence Framework 2021 results
The results demonstrate our research and impact excellence across a broad range of disciplines and confirm that our research is having a significant positive impact on lives across the globe.