Creative, critical, civic-minded and collaborative, we form a vibrant community dedicated to the study of literature, language and the interface of the two.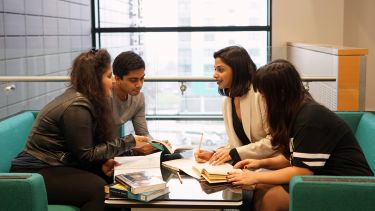 Off
To study English is to study language, culture, people and places, both now and throughout time, providing accessibility to ideas of race, class, and gender. English is the stories that we tell about ourselves and about the world, viewing social history through the eyes of the lives and experiences of people both now and through time. English is also about understanding how we use language, not just as a means of communication, but how we express ourselves to others, and the situations in which we communicate, adapting to suit different contexts, communities and cultures.
Here in the School of English, we specialise in the study of literature, linguistics, and the intersection at which language and literature meet. All of our programmes are extremely flexible, with a diverse range of modules for each course. Whether you want to discover a new passion and follow it to your heart's content or keep trying new things and experimenting every year, we've got the variety to allow you to forge a path through the degree that suits you. From film and creative writing to child language acquisition and sociolinguistics, anything and everything regarding English is covered under the umbrella of our school.
We're a vibrant community, intertwined with the city, part and parcel of the cultural life of Sheffield, and we're all proud to work, study and live here.
---
Our research themes
Our teaching is based on the research interests of our academic staff. You can read about these through the links below. 
18th and 19th Century Literature
Medieval and Early Modern Literature
Modern and Contemporary Literature
TESOL, Applied Linguistics and Language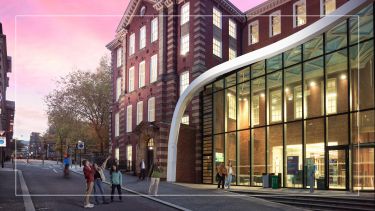 Visit us
Discover what sets Sheffield apart at our undergraduate open days on the Saturday 21 October or Saturday 18 November.