Dr Dana D. Damian
PhD
Department of Automatic Control and Systems Engineering
Lecturer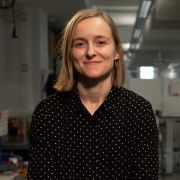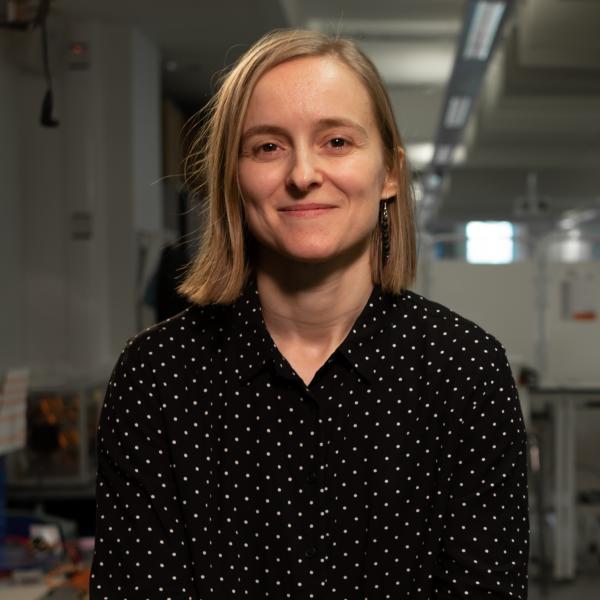 d.damian@sheffield.ac.uk
+44 114 222 5632
Amy Johnson Building
Full contact details
Dr Dana D. Damian
Department of Automatic Control and Systems Engineering
Amy Johnson Building
Portobello Street
Sheffield
S1 3JD

Profile

Dana D. Damian received her diploma in computer science and engineering from the Technical University Timisoara, Romania in 2007. In the same year she joined the Intelligent Systems Laboratory at University of Amsterdam, The Netherlands, to work on her diploma thesis with Prof. Nicu Sebe and Prof. Mihai Micea. At the end of 2007, she became a PhD candidate at the Artificial Intelligence Laboratory, University of Zurich, Zurich, Switzerland under the supervision of Prof. Rolf Pfeifer.

In 2011 she was a Visiting Scholar for one year at the Haptics Laboratory of the Johns Hopkins University, Baltimore, US and at the Collaborative Haptics in Robotics and Medicine, Stanford University, U.S.A. working with Prof. Allison Okamura. In 2012 she was a Visiting Scholar at the Soft Machines Laboratory at Carnegie Mellon University, U.S.A., working with Prof. Carmel Majidi. From 2013 to 2015, she was a postdoctoral research fellow at Boston Children's Hospital, Harvard University, Boston, USA, working with Prof. Pierre Dupont in the Pediatric Cardiac Bioengineering Laboratory. Since 2011, she is also a founder of the Private Library "Damian" in Romania.
Research interests

Develop bionic and assistive robots that show life-like behavior and sustained operation in order to achieve long-term adaptive healthcare. My approach in tackling this challenge is to exploit the computational interplay between material structures and mechanics. This research resides at the intersection between soft robotics, embodied artificial intelligence and bioengineering. Some of my work includes robotic implants, prosthetic wearables (tactile sensors and haptic devices), and plant prostheses.
Publications

Edited books

Journal articles

Chapters

Conference proceedings papers
Grants

Tissue-RIMOTE: Tissue-Responsive Robotic Implants for In Vivo Mechanostimulation-Based Tissue Regeneration, EPSRC, 10/2019 - 08/2022, £260,698, as PI
Swiss National Foundation, Advanced Postdoc Mobility, 2014-2015, P300P2_151248, sole applicant
Swiss National Foundation, Prospective Researcher Fellowship, 2013, PBZHP2_143344, sole applicant
Swiss National Foundation, Prospective Researcher Fellowship, 2011, PBZHP2-135917, sole applicant
Swiss National Foundation, Dynamical Coupling in motor-sensory function substitution, 2010, #CR23I2_132702/1, co-applicant
Teaching activities

Module leader

ACS231 Mechatronics 

Also teaches on 

ACS6502 Mechatronics for Robotics

Guest lecturer

Introduction to Bioengineering, University of Sheffield, Fall 2015
Artificial Life course, University of Zurich, 2009
Neural Networks course, University of Zurich, 2008
Introduction to Robotics lecture, "Lucian Blaga National High School", Sebes, Romania

Selected invited talks

Department of Engineering, Cambridge University, UK, December 2015
Department of Computer Science and Artificial Intelligence, MIT, June 2015
Department of Mechanical and Biomedical Engineering, City University of Hong Kong, March 2015
Department of Electrical and Computer Engineering, University of California, San Diego, March 2015
Artificial Intelligence Institute, Groningen University, February 2015
Department of Computer Science and Engineering, Nebraska-Lincoln University, February 2015
Department of Mechanical Engineering and Materials Science, Yale University, April 2014
Department of Electrical Engineering, University of Michigan-Dearborn, March 2014
Department of Mechanical Engineering and Design, Stanford University, January 2012
Department of Mechanical Engineering, Johns Hopkins University, January 2011